Andrew Dickens: Are vaccine mandates really divisive?
Author

Publish Date

Mon, 15 Nov 2021, 12:52pm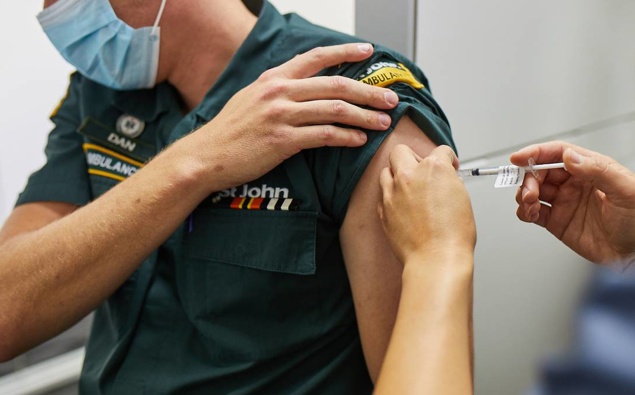 Follow the podcast on
Andrew Dickens: Are vaccine mandates really divisive?
Author

Publish Date

Mon, 15 Nov 2021, 12:52pm
Welcome to the first day of vaccine mandate.  Today was the deadline for teachers and health workers to have had at least one shot of the Covid vaccination.  
We all know this has caused some consternation amongst members of those professions who have an antipathy towards the vaccine, and amongst those people against government compulsion.  
In fact, there has been a cacophony of calls suggesting that this issue is splitting the nation. Headlines, commentators and talkback callers claim that this is the most divisive issue in our history.  
But is it really? 
To be divisive, you really need to be split 50/50 on an issue, yet in vaccinations we are already pushing 80 percent double vaccinated. That is a very large majority of the country.  
What we have is a very loud minority who are prepared to shout division at the top of their lungs.  
It is interesting how many of our politicians are pro-vaccination but anti-mandates.  Even the Prime Minister was reticent. Today, David Seymour calls the mandates divisive and mean-spirited, even though as the personal choice party he should also be supporting the businesses who make a personal choice to employ who they want.  
It's important to realise that these mandates proposed by the Government are mostly for their employees. The doctors, nurses, teachers and firefighters which covers 40 percent of the population.  
It should also be noted that private companies are doing the exact same thing.  Whether it's Spark or The Warehouse or Air New Zealand or my very own company.  
The non-vaxxed will not be let into our studio doors and negotiations with non-vaxxed staff will hinge around them staying at home.  
So, whether it's government order or just the domination of the wishes of the vast majority, there will one rule for the vaxxed and another for the non-vaxxed. It's your personal choice  
The mandates are a fact of life. They're not hear to oppress you but to preserve your health and the health of others around you.    
They are compulsion. Just like the compulsion that was conscription and compulsory military service which led servicemen to die in defence of your freedoms in the first place