Andrew Dickens: All political parties are living in a fantasy world
Author

Publish Date

Mon, 10 Aug 2020, 2:10PM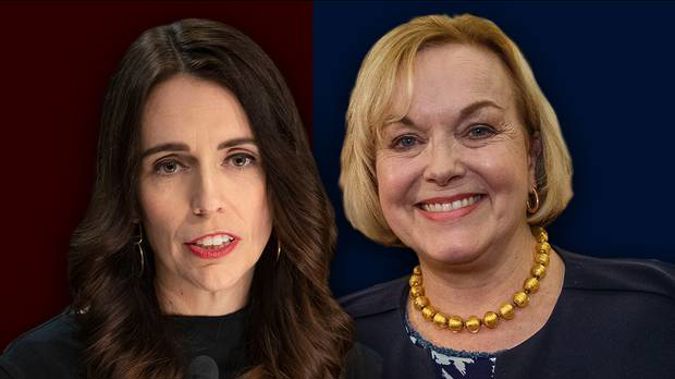 Andrew Dickens: All political parties are living in a fantasy world
Author

Publish Date

Mon, 10 Aug 2020, 2:10PM
It was good to hear Judith Collins on air with Kerre McIvor this morning.
There is no doubt she is an experienced and confident speaker and a good seller of her party's policies.  Methodically and without stumbles, she had an answer for every question.
But whether they are the right answers to the correct questions is something for you to make your mind up about. 
I had a little chuckle when Collins soft announced her party's new policy on car insurance making it so a car's insurance status is clearly stated on the registration.  Kerre pointed out that there are thousands on our road without licences or warrants or registrations as it is, let alone insurance. 
Judith's reply was classic. "Well why is that?" 
Well, Judith, because it is.  They can't afford it. They don't know about it. They don't care about it. That's just reality, which is why that particular policy won't do a thing.  It's a fantasy.
And it reminded me of what David Seymour said of this election this past week.  He said it will be a drag race between reality and fantasy. And how true is that of all politics. From all parties.
We all know of Labour's fantasies from last election.  The transformative government that transformed little.100,000 Kiwibuild houses.  Light Rail by 2020. The open, honest and transformative government full of adulterers and secret deals. 
New Zealand First were good at the fantasies as well. $3 billion in a provincial Growth Fund when the money hasn't been spent. Some of it not provincial; a racecourse in Christchurch, anyone? Some of it not wage growth; a sculpture of hanging rocks on a roundabout in the North anyone? 
And the fantasies continue. 
National's $31 billion dollar infrastructure plan, including the $1.5 billion dollar Christchurch/Ashburton 4 lane highway that not even the people of Ashburton want. Will it really help an economy that will be struggling by Christmas?  Not even.  
The belief that National's plans will not involve just as much borrowing as anyone else's.  That their front bench is packed full of experience after an exodus of talent for the ages.  This is wishful thinking. 
Champions of the fantasists are the Greens.  Revisiting a bloated housebuilding dream of building 5000 extra state houses a year.  Where and by whom?  Wealth and asset taxes paying for it all and not hurting an economy already suffering its greatest shock since the 30s. 
It's always interesting to go through the manifestos of all parties through the years to see how many election promises made it to reality and it's a rare few. 
Are there any politician's anywhere in the world actually campaigning on reality?  I wish there were because in this time of crisis straight talking is what we need, not slogans of fanciful promises. 
Perhaps Labour's policy plank of not having any policies other than the ones already in force is the most honest one there is.  Because at least they won't be accused of not delivering.  But nor will we be able to hold them to account if there's nothing to hold them to account about. 
It really is bad fantasy world right now.