Andew Dickens: Why Labour should give Trevor Mallard the boot
Author

Publish Date

Mon, 14 Dec 2020, 12:15PM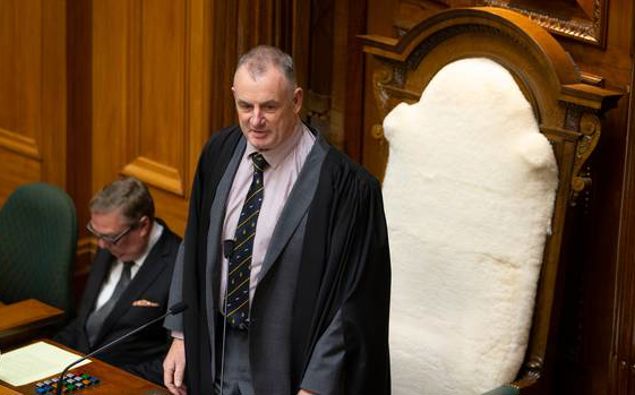 Andew Dickens: Why Labour should give Trevor Mallard the boot
Author

Publish Date

Mon, 14 Dec 2020, 12:15PM
Mallard, Bubbles and how good are those Black Caps. 
They seem to be our current pre-occupations. 
Let me deal with the dead duck walking, Speaker Trevor Mallard. The calls for him to resign or be sacked have been almost universal. They will be universally ignored because Labour controls the House. Not just controls. Dominates. 
There is no need for them to spill their own blood on the floor and in the scheme of things a third of a million is chicken feed compared to the welfarism they continue to fund.  For instance yesterday over $170 million was pledged to keep air freight moving. 
But here's why I think Labour should give a damn about the Speaker and give him the boot. 
In all the debate thus far we've heard about 2 men. One who accused the other of being a rapist who in turn claimed he was defamed. But what about the woman who raised concerns in the first place. The woman whose case was described so glibly by the Speaker that resulted in the stalemate we've reached. Her concerns appear to have been buried
The reason any of this came to pass was because of the independent review into Bullying and Harassment in the New Zealand Parliamentary Workplace conducted by Debbie Francis that was released in May of 2019. 
It concluded that Parliament was a toxic workplace with a systematic bullying and a sexual  harassment problem. Case studies were included in the reports and it was while commenting on one of them that the Speaker stuck his foot in his mouth. 
The concerns of the woman involved have now been completely superseded by the actions of 2 men. It's a former of abuse in itself.
Furthermore, the Speaker is in charge of the House.  It is his responsibility to implement reforms to make Parliament a safe workplace.  Trevor Mallard has shown a complete  inability to comprehend the complexities of abuse.  His casual use of the word rape and claims he doesn't understand the exact meaning of the word rules him out of being able to  be the steward of reform. He's just not smart enough or he just doesn't care.
The Prime Minister would do well to force the Speaker to leave and replace the old dinosaur with someone with more empathy, tact and intelligence. 
She owes that to all the women who work at Parliament. 
She also owes that to all the men who could be wrongfully accused of harassment.