Andrew Dickens: Justice must be done in George Pell case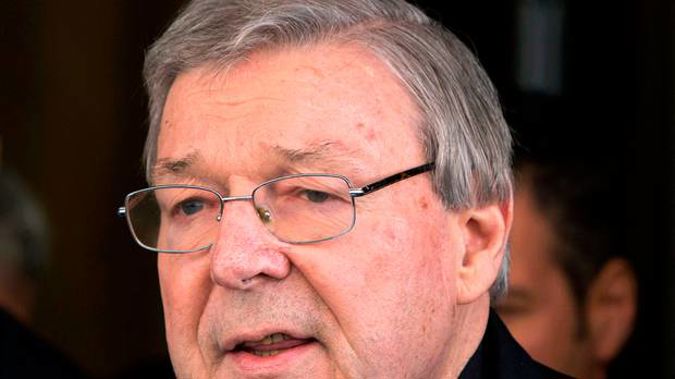 Yesterday, I started the show knowing a piece of information that was ripe for discussion on many levels.
It concerned a judgement in Australia on an extremely significant individual.  The problem was the judgement was suppressed in Australia.  But because we are in New Zealand we were not covered by that suppression and the information was freely available.
It is something that will rock the world and cause considerable conversation and we debated before the show whether we should reveal it.
But yesterday I chose not to because the day before I had taken a very strong line on the people that were breaking the suppression orders on the alleged killer of Grace Millane, both here and overseas. So to take advantage of my overseas status on the latest case would have been hypocritical.  So I didn't.  Despite a number of emails questioning if I was going to.
But now others have said what I didn't.  On Tuesday, George Pell, the Australian Catholic Cardinal, the man considered to be the third most important figure in the Church, became a convicted sex offender.
After nearly four full days of deliberations, a jury rendered unanimous guilty verdicts on five charges related to the abuse of two choirboys in 1996. And then the Melbourne Court suppressed the information. The reason is that George Pell will be back in court early next year for a fresh trial on similar charges said to have happened in Ballarat. His conviction this week could then influence the deliberations next year.
This is sickening clearly. A man so high up in an organisation providing moral guidance to the world's 1.2 billion Roman Catholics. 
But for now we have to consider once more the place of suppression in the justice system. Why am I a defender of the suppression the case of Grace Millane but prepared to break the suppression of George Pell?
I suppose it comes down to the legal status of both men. One is awaiting judgement and perhaps conviction but the other has been convicted. Yes George Pell's convictions could colour the jury in next year's case.  But why not?  The case is similar it goes to Modus Operandi.  I struggle to see  why we should hide the conviction so that  next year's jury is unaware of Pell's history.
And there's a reality that just as anyone in New Zealand can discover the identity of the man accused of Grace's murder, so to can any Australian easily discover George Pell's crimes.
Justice needs to be seen to be done.  With George Pell it has been done.  But for some reason we are not allowed to see it.  It's impossible not to see a problem with that.