Zimbabweans living in NZ fear for country's future
Author

Section

Publish Date

Tuesday, 22 January 2019, 11:30AM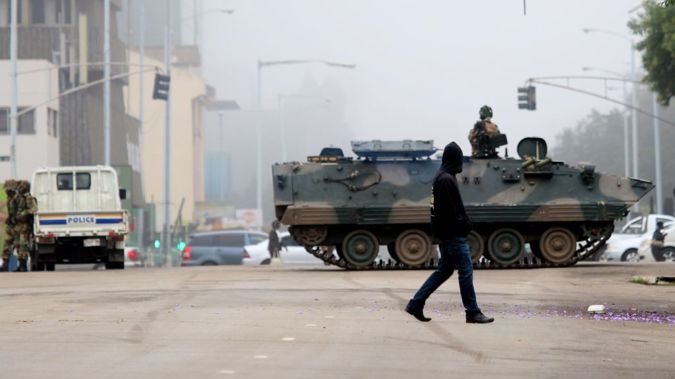 Zimbabweans in New Zealand fear their home country could be on the brink of civil war.
President Emmerson Mnangagwa is skipping the World Economic Forum and rushing home to deal with unrest.
Mnangagwa was elected president in a contested election last July. He promised to return foreign investment to Zimbabwe, which had spent more than a decade under broad international sanctions due to Mugabe's repressive rule.
Security forces have been accused of storming homes, in a brutal crackdown on opposition party members.
The door-to-door operation has led to 12 deaths, 78 gunshot wounds, hundreds of instances of assault or torture, and enough arrests to fill prisons beyond capacity, according to the Zimbabwe Human Rights NGO Forum,
Steve Sprout says information is scarce, the situation is uncertain, and he fears for his brother and other family and friends.
"The thing which really upsets me and is distressing is that fact I have friends and family still living in Zimbabwe. To think it could break down even further to the point of a civil war is extremely worrying. "