YouTube star dies after crashing his McLaren into oncoming car killing mum and daughter
Author

Publish Date

Sat, 25 Aug 2018, 3:51pm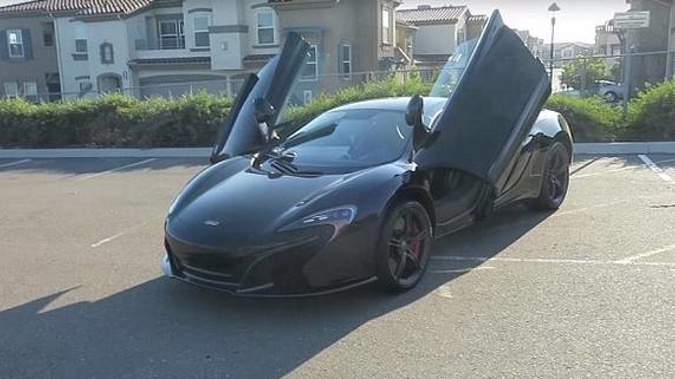 YouTube star dies after crashing his McLaren into oncoming car killing mum and daughter
Author

Publish Date

Sat, 25 Aug 2018, 3:51pm
An 18-year-old man has died along with a woman and her 12-year-old daughter after he crashed a McLaren into their vehicle while driving 100mph in the wrong direction on a California highway.
None of the victims from Thursday's crash have been identified formally but friends have identified the man as popular YouTuber and gamer McSkillet who was banned from trading "skins" for the popular video game Counter Strike Global Offensive (CS: GO) earlier this year. His real name is Trevor Heitmann.
The ban meant he lost around $100,000 in virtual inventory which he could have sold, according to his fans and gaming industry pundits, reports Daily Mail.
On Friday, he drove his McLaren 650S in the wrong direction down I-805 HOV in San Diego at 4.30pm.
Thirty minutes earlier, witnesses saw a teenage boy in a black McLaren smash through the gates of an elementary school. No one there was hurt.
According to police, the teenager was driving southbound in the northbound lane of the highway when he plowed into the woman's 2010 Hyundai SUV.
The crash left one other person injured. They were taken to the hospital with non-life threatening injuries.
The aftermath on the highway was a harrowing fiery wreckage which caused other drivers to swerve.
Video showed the McLaren entirely on fire in the middle of the road.
Witnesses who saw him plow his vehicle through the gates of Ashley Falls Elementary School said they were afraid he was trying to hurt children.
"I was worried he was going to hit the two people standing at the gate.
"They stood in the middle trying to stop him, doing hand motions but he didn't stop at all. If they didn't move they would've got run over.
"He didn't stop his car, he just kept accelerating and the gate busted open when he hit it," Alec Galloway told Fox News.
Friends and fans of the YouTuber have paid tribute to him since the news emerged and assigned blame for his death with Valve, the company which banned him from trading.
It was a lucrative side of the gamer influencer industry which allows players with large fan bases, like McSkillet, to sell their inventory of skins - virtual textures for their weapons.
He had been banned for his involvement with CS: Magic, a gambling site.
He often did giveaways on his YouTube channel, OG McSkillet, which had more than 800,000 subscribers. He never revealed his real name or his face online.