Victoria's deadliest day yet: Over 700 new cases, 15 deaths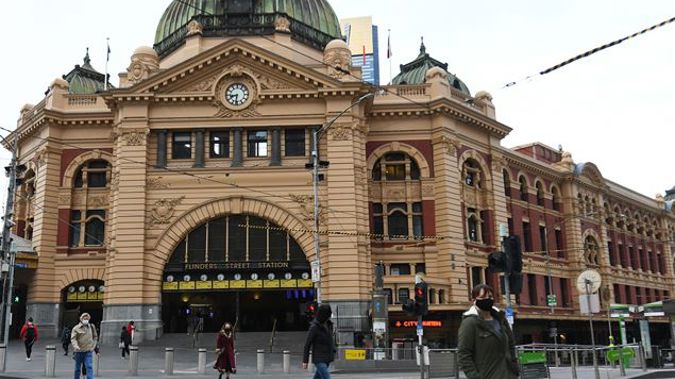 Victoria's deadliest day yet: Over 700 new cases, 15 deaths
Victoria has seen its deadliest 24 hours of the coronavirus pandemic with a record 725 new cases and 15 deaths, including a man in his 30s.
It comes as sweeping stage four restrictions are set to ramp up tonight shutting down vast swathes of the economy, with the state now enforcing the world's toughest COVID-19 lockdown.
"They are always difficult decisions to make, always difficult lines to draw and lists to write and we apologise for the pain and the hurt that those lists, that those sorts of decisions make necessary," Premier Daniel Andrews said this morning.
"But these are the decisions I've made because they are the only option we have in order to try and drive these numbers down."
The grim figure eclipses the state's previous highest daily total of 723 cases, recorded last week.
Among the cases were 15 fatalities, with one man in his 30s dying at Maroondah Hospital in Melbourne's eastern suburbs.
Another three men and a woman in their 70s died, along with three men and three women in their 80s and three men and a woman in their 90s.
Twelve of the 15 deaths were linked to the state's plagued aged-care facilities where there are currently 1435 active cases.
Of the 725 cases 164 were linked to known outbreaks and 561 under investigation.
There are 538 Victorians in hospital and 42 in intensive care.
Prime Minister Scott Morrison has torn into so-called "sovereign citizens" who have been intentionally sparking confrontations with police in Victoria, telling them to "get real".
Victoria Police Commissioner Shane Patton yesterday described the rising trend of people who "don't think the law applies to them" as small but "nonetheless concerning".
One young female officer was brutally assaulted in a confrontation that escalated after approaching a woman who wasn't wearing a mask.
Mr Patton said at least four times in the last week police had been forced to "smash the windows of cars and pull people out" because they were refusing to provide their details.
"Get real is my message. Get real," Mr Morrison said on Seven's Sunrise this morning.
"This is a difficult time for everybody, I know people are angry and frustrated. There's been a lot of confusion and still to be worked out on some of these restrictions."
Mr Morrison stressed that "we have to get through this, we have to make sure this work".
"What we don't need (are those types of incidents) we saw with that attack … on a police officer just doing their job," he said.
"People are doing their job, seeking to have these arrangements followed and complied with. It is not unreasonable to wear a mask, not unreasonable to do the most basic things around distancing."
Mr Morrison said he knew it was "tough because you can't go to work, it's tough to close your business" and for kids not to be able to go to school.
"It is tough. That is why we are providing the scale support we are," he said.