UN chief praises Mugabe's role in fighting apartheid
Author

Publish Date

Sat, 7 Sep 2019, 10:13AM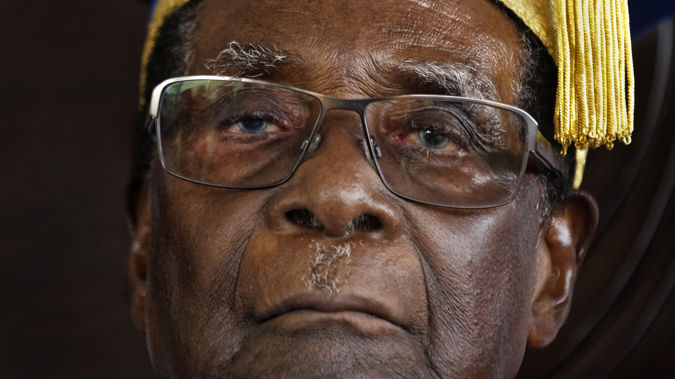 UN chief praises Mugabe's role in fighting apartheid
Author

Publish Date

Sat, 7 Sep 2019, 10:13AM
The late Robert Mugabe has been officially labelled a hero by Zimbabwe's ruling party.
The guerrilla leader who led Zimbabwe to independence in 1980 and ruled with an iron fist for nearly four decades, has died aged 95.
Current President Emmerson Mnangagwa says the Zanu PF party has met to award Mugabe national hero status.
But the accolade comes two years after Mugabe was ousted in a military coup by the current President.
U.N. Secretary-General Antonio Guterres says Robert Mugabe's "role in securing the independence of Zimbabwe and the fight against apartheid are key parts of his legacy."
According to U.N. spokesman Stephane Dujarric, the secretary-general will be sending a letter "offering condolences to the government and people of Zimbabwe" following Mugabe's death earlier Friday.
Dujarric also noted Mugabe's "notable contributions" when chairing organisations such as the former Organisation of African Unity and the Southern African Development Community.
He also said Mugabe was a regular participant in meetings and conferences at U.N. headquarters in New York.
Dujarric said "the United Nations remains strongly committed to supporting Zimbabwe in its efforts to promote inclusive stability, sustainable development, democratic governance and human rights."