Tourist banned for life after teasing panda with a selfie stick in China
Author

Publish Date

Wed, 12 Jul 2023, 4:01PM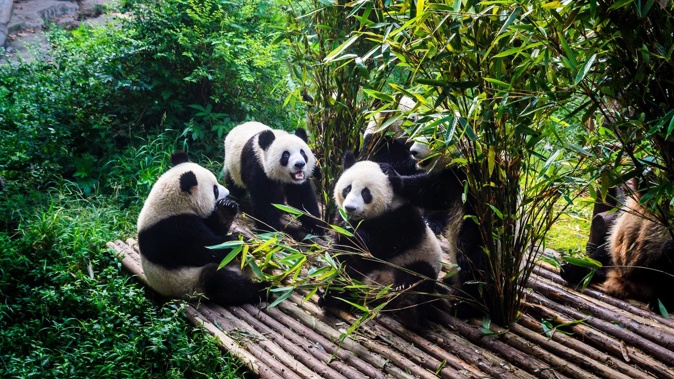 Tourist banned for life after teasing panda with a selfie stick in China
Author

Publish Date

Wed, 12 Jul 2023, 4:01PM
A tourist has been banned for life from a panda sanctuary after taunting one of the animals with a selfie stick.
The visitor will never be allowed to visit the Chengdu Research Base of Giant Panda Breeding in Sichuan, China after he was caught using a selfie stick to tease a male panda named He Ye.
On July 3, the man dangled his selfie stick in front of the 3-year-old panda, who stood up, allegedly believing it was food. The antics earned delight from fellow visitors, but may not have been worth it.
Days later, on July 6, the Chengdu Research Base announced they had banned the 34-year-old man, identified as Song, for life. The act was considered possibly harmful and disrespectful and as a result, he was permanently banned from the base and the nearby Panda Valley.
As a place dedicated to pandas' well-being and protection, the base has several strict rules for visitors. Those who come to the base cannot feed the animals, litter, use flash photography, tap the glass enclosures or, as Song discovered, tease or tempt them.
This is not the first time tourists have received severe warnings or punishments for messing with the rules at Chengdu Research Base.
Earlier this year, several people were barred and received warnings for 'uncivilised behaviour', the China Daily reported.
Tourists were allegedly caught throwing candy wrappers and water bottles at the pandas or being unable to keep their children under control. Some visitors received a one-year ban from the sanctuary while one 65-year-old visitor was banned for life.
According to the national news outlet, the woman received a lifetime ban for tossing a corncob into an outdoor space, which was consequentially eaten by a panda.
Fortunately, the panda was not affected but the visitor was banned from ever visiting again.
In the sanctuary, pandas' diets must be carefully monitored to ensure they remain healthy, resulting in serious penalties for tourists who feed or disrupt the animals.
For bears like He Ye, food typically consists of bamboo, fruits, vegetables and nutrient-dense pellets.
Take your Radio, Podcasts and Music with you