Theresa May narrowly survives confidence vote
Author

Section

Publish Date

Thursday, 17 January 2019, 8:19AM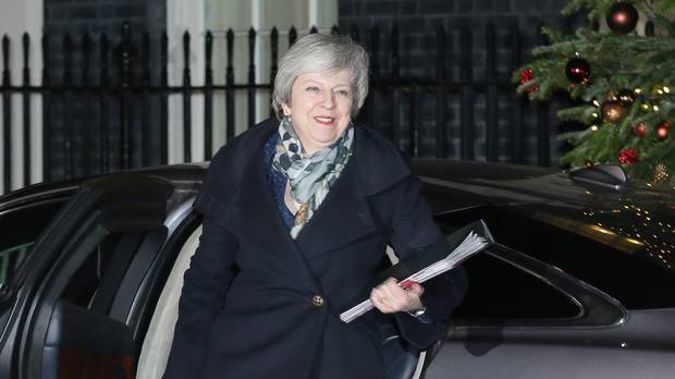 British Prime Minister Theresa May has narrowly survived a no-confidence vote in the British Parliament this morning, after her Brexit plan was overwhelming rejected by MPs, who now turn their focus to whether she deserves to stay in power.
The margin was 325 votes to 306. The majority of 19 was narrower than expected.
May's minority government relies on the support of the DUP, a Northern Irish party, who had said its 10 MPs would continue to support her, despite their clashes and differences of opinion on her Brexit plan.
High-profile rebels from within her Conservative Party - including former Foreign Secretary and leadership rival Boris Johnson - also declared before the vote they too would support the government. To not do so would risk handing the keys to Number 10 to Labour leader Jeremy Corbyn.
The scale of the rebellion yesterday was beyond even the worst-case scenario of many in the government. It was the worst in British parliamentary history and also saw the highest number of government MPs cross the floor, with 118 voting the plan down.
Despite that, an early election is not seen as desirable as many Conservatives fear being punished by voters who are furious that Brexit is now in such disarray and has dominated public life for so long.
After days of debate, the House of Commons crushed May's Brexit plan by 432-202. The plan was what she and EU leaders negotiated after many months that set the terms of the withdrawal of the UK from the EU and a transition period between the leave date - scheduled for March 29 - and December 2020.
By that time it was hoped a trade deal would be in place, but if not, a backstop would come into force. It was this aspect MPs found most troubling as they felt it would keep the UK too tied to the EU without the ability to leave when they chose to.
The "backstop" was designed to prevent the reintroduction of border controls between the UK's Northern Ireland and the Republic of Ireland, an EU member state. Assurances from EU leaders that the backstop was intended as a temporary measure failed to win over any wavering MPs.
Immediately after the vote, opposition leader Jeremy Corbyn tabled a no-confidence motion, saying it would give parliament a chance to give its verdict "on the sheer incompetence of this government".
Earlier Correspondent Rod Liddle told Tim Dower it was unlikely the Prime Minister would lose the vote.
"She'll win. She'll win very narrowly. She's got the Democratic Unionist Party who have been a prop during this coalition government onside, so the likelihood, I would say, 90 per cent likely is that she will survive, yet again."
However, he said what happens next is the real question.  
"There are already a few issues beginning to be noticed within the opposition, with the Scottish Nationalist Party worrying about [Labour leader] Jeremy Corbyn's tactic of continually calling no-confidence votes, which has been threatened over the next few weeks. They [Labour] have denied this."
"The whole plan, of course, is for Jeremy Corbyn to try and prise away some of the conservative pro-remainer's, so that they may win a confidence vote but people are far more scared of a Jeremy Corbyn government than they are of leaving or not leaving the EU."
Liddle said Corbyn is "not palatable" to the British public and is unlikely to gain enough support to overthrow May's government.
"He doesn't have the support of his parliamentary party, he has a large groundswell of support amongst Labour voters in the country...but he is in favour of almost everything the United Kingdom stands for in terms of international affairs."
"He is not palatable and that's one reason why despite what you might argue is probably the worst government we have had for 50 years or so that he is still six points behind in the opinion poll."
However, he said the Labour Leader could have a shot if there was an election at this point in time. 
"The trouble is if there was an election...he's not bad on the stump and Theresa May is hopeless on the stump, so I think if there was an election called tomorrow Jeremy Corbyn might just win."
Liddle said if Corbyn won the election, it would most likely mean there would be a second Brexit referendum.
"I think he would be forced by his party to call a second referendum. My guess would be that in a second referendum leave would win again because I know a lot of remainer's in this country, who voted to remain and believe that we should remain with the EU but are appalled that after a democratic decision the government or parliament can effectively wipe that decision off.