Tensions rise as Australia prepares for result of marriage equality vote
Author

Section

Publish Date

Monday, 13 November 2017, 3:36p.m.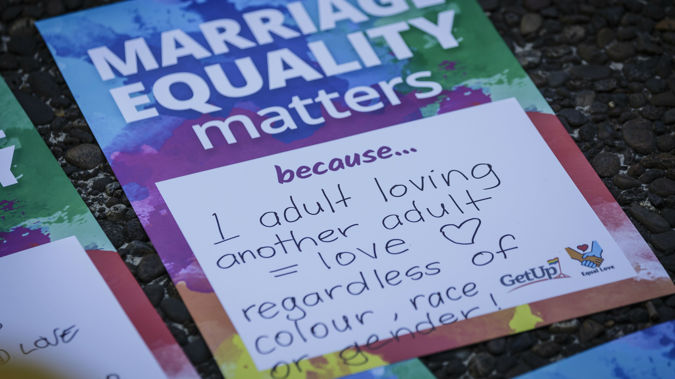 Australia's marriage equality plebiscite is being criticised for being unnecessary and hurtful for the LGBT community.
The result of the A$122 million postal vote will be announced on Wednesday.
If the outcome is yes, a bill by Liberal senator Dean Smith to legalise same-sex marriage could be put to Parliament as soon as Thursday
However, the possibility of such a result has seen Liberal senator James Paterson propose a rival bill with wider reaching consequences.
The law would allow celebrants, businesses, educators, charities and parents to discriminate against same-sex couples if they have a conscientious objection.
Alex Greenwich from Australian Marriage Equality said that'd be a backward step.
"Here's a bill that winds back anti-discrimination protection and could see people denied service for simply being who they are."
It is the latest development in the tow month long voting process, which has seen the plebiscite used as an opportunity to attack LGBT people.
Public servants in the state of Victoria will be offered specialist counselling when the result of the survey is announced.
A spokeswoman for the state government says two existing public service specialist LGBTQI counsellors will be available for all staff.
She called the plebiscite is unnecessary, expensive and hurtful.
A statement released today says it's been a long, damaging and divisive campaign that has affected many in the community.
The plebiscite is expected to return a yes vote, but was voluntary and non-binding, meaning the Government can choose to ignore the result if they wish.