Scott Morrison open to sending Nauru refugees to NZ
Author

Section

Publish Date

Tuesday, 16 October 2018, 5:32p.m.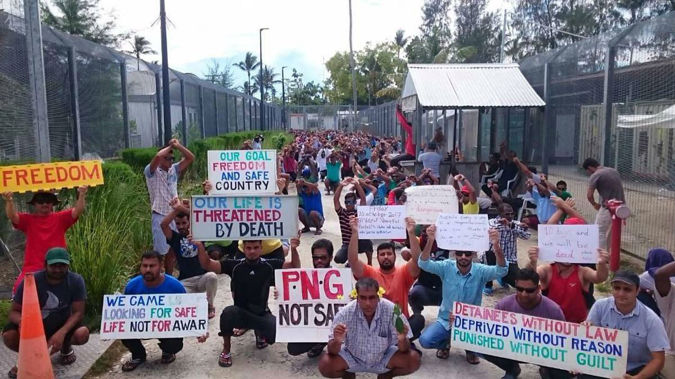 Australian Prime Minister Scott Morrison says he will allow people detained on Nauru to come to New Zealand if legislation is passed closing "a backdoor entry to Australia", according to media reports.
He made the comments after three Federal Liberal MPs pleaded with him to take children and their families off Nauru so they can receive proper medical care, the ABC reported.
Morrison said legislation that would prevent anyone transferred to New Zealand could not travel to Australia would need to occur first.
"There is a bill still sitting in the Senate from 2016 that would close the back door from New Zealand to Australia, which is opposed by the Labor party and the Greens and the crossbench senators preventing that protection being put in place," he said.
"I would urge them to reconsider their position on that."
The ABC said it understood the Australian Govenrment planned to call for a vote this week on the legislation.
The legislation would prevent asylum-seekers who arrived by boat after mid-2013 from applying for an Australian visa.
Backbenchers Russell Broadbent and Craig Laundy asked Morrison last month to evacuate all children and their families from Nauru.
Fellow Liberal MP Julia Banks was also reported as saying the situation on Nauru had reached a "tipping point".
Close to 6000 doctors have written to Morrison demanding the Government remove the 80 children from Nauru because of serious mental and physical health concerns.