Saudi Arabian Air Force retaliates to Yemen missile launch
Author

Publish Date

Sun, 5 Nov 2017, 11:34am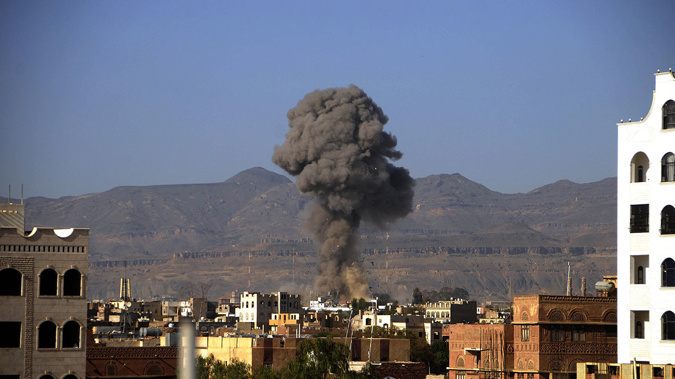 Saudi Arabian Air Force retaliates to Yemen missile launch
Author

Publish Date

Sun, 5 Nov 2017, 11:34am
A missile has been fired into Saudi Arabia, from its neighbour Yemen.
Saudi Arabia says it's intercepted a missile fired at its main international airport on the outskirts of the capital, Riyadh.
Houthi rebels in Yemen say they fired it, from 500 kilometres away.
The Saudi Air Force is now responding with air raids over targets in Yemen.
There have been no reported injuries and no significant damage from the missile.