President Trump warns of military deployment as protests resume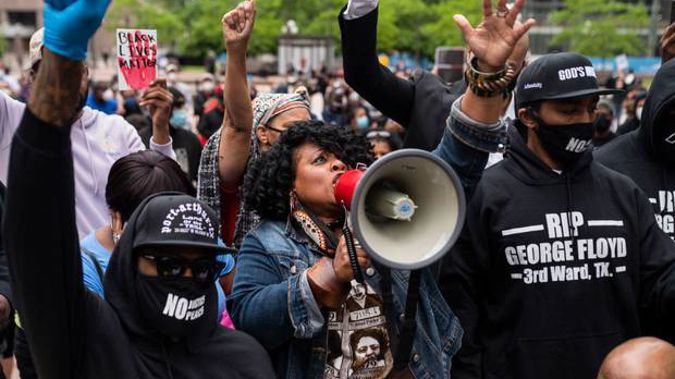 President Trump warns of military deployment as protests resume
President Donald Trump threatened on Monday to deploy the United States military unless states quickly halted the violent protests that have convulsed cities from coast to coast, hours after George Floyd's brother pleaded for peace, saying destruction is "not going to bring my brother back at all."
The competing messages — one conciliatory, one bellicose — came as the U.S. braced for another round of violence at a time when the country is already buckling because of the coronavirus outbreak and the Depression-level unemployment it has caused.
Trump said he was recommending that governors throughout the country deploy the National Guard in sufficient numbers to "dominate the streets." If governors fail to take action, Trump said, he will deploy the United States military and "quickly solve the problem for them."
Trump spoke in the Rose Garden minutes after police fired tear gas to disperse hundreds of peaceful, chanting protesters gathered in the park across the street from the White House.
The National Guard presence in Washington was much more overt Monday than the day before. Beige hummers blocked several downtown intersections.