Notorious cult leader Charles Manson dead, aged 83
Author

Section

Publish Date

Monday, 20 November 2017, 7:02p.m.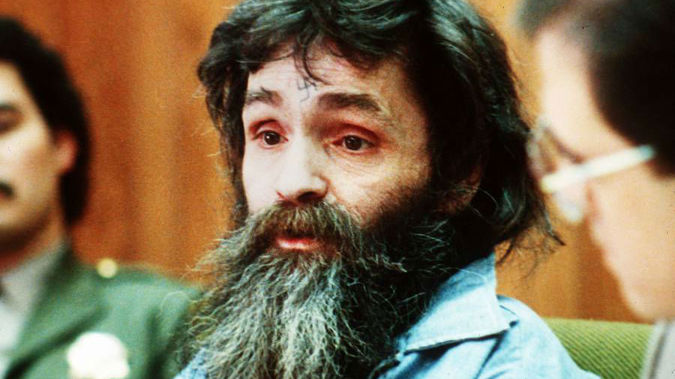 Charles Manson - one of America's most notorious killers and cult leaders - has died at the age of 83.
Manson was connected to the brutal slayings of pregnant actress Sharon Tate, the wife of filmmaker Roman Polanski, and other Hollywood residents, but was never found guilty of committing the murders himself.
TMZ states it has been told 83-year-old Manson died by his sister. Debra Tate told TMZ she received a call from the prison telling her Manson died 8:13pm local time Sunday.
Last week he was rushed to hospital and has been receiving treatment since - under the close supervision of five attending police officers.
TMZ cited a source as saying: "It's just a matter of time."
TMZ also reported that Manson was rushed from California's Corcoran State Prison to hospital to get treatment for gastrointestinal issues in January.
Manson and his followers, often referred to as the Manson Family, committed a series of nine murders at four locations over five weeks in the summer of 1969. In 1971, he was found guilty of conspiracy to commit the murders of seven people.
The most heinous killing is arguably that of Sharon Tate, who despite pleading for the life of her eight-month-old unborn child, was mercilessly stabbed in the stomach by Manson family member Susan Atkins.
She was one of four people who died on August 9, 1969, at Polanski's home in Benedict Canyon.
One of Manson's followers, Linda Kasabian, told of Atkins' chilling last words to Tate before she stabbed her: "Look, b*tch, I have no mercy for you. You're going to die, and you'd better get used to it."
Atkins then used Tate's blood to write the word "pig" on the front door.
Atkins, already charged in the murder of Gary Hinman, tells inmate Virginia Castro that she killed Sharon Tate, "Because we wanted to do a crime that would shock the world, that the world would have to stand up and take notice."
Also killed on August 9 was writer Wojciech Frykowski and his partner, coffee bean heiress Abigail Folger, celebrity hairstylist Jay Sebring and gardener Steven Parent.
Polanski was away in London shooting a film.
The Polanski house was targeted because it represented Manson's rejection by the celebrity world and society, according to one of the Family member's statements.
It's believed the Manson family carried out some 35 killings, however most were never tried due to lack of evidence or because the perpetrators were already sentenced to life for the Tate-La Bianca killings.
Manson was serving nine life sentences for conspiracy to commit the Manson Family murders in 1969 when he died.
- news.com.au