FBI: "Strong indications" shooter was radicalised through the internet
Author

Publish Date

Tue, 14 Jun 2016, 5:49am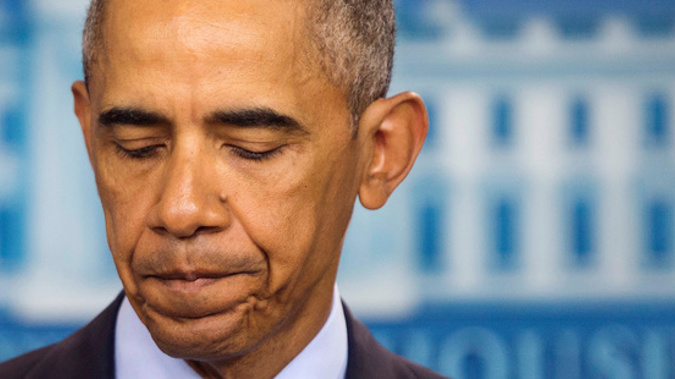 FBI: "Strong indications" shooter was radicalised through the internet
Author

Publish Date

Tue, 14 Jun 2016, 5:49am
UPDATED 6.31AM FBI Director James Comey says there are "strong indications" Orlando nightclub attacker Omar Mateen had been radicalised in part through the internet, but federal authorities are still working to determine his exact motives.
Comey, speaking at a Justice Department news conference on Monday, also promised a thorough review of the FBI's own handling of Mateen, who had been monitored and questioned by agents who ultimately concluded they had no case against him.
Mateen, 29, the US-born son of Afghan immigrants, went on a shooting rampage at a gay nightclub in Orlando, Florida, on Sunday, killing 49 people and wounding some 53 others before being killed by police who stormed the building.
Comey said the FBI saw no indication Mateen had been part of any kind of network and it was not clear which terrorist group he supported.
During phone calls with authorities in the middle of the shooting rampage, Mateen mentioned support for the leader of Islamic State, the Boston Marathon attackers and a Florida man who became an al Nusra Front suicide bomber in Syria, Comey said.
Al Nusra is an al Qaeda offshoot at odds with Islamic State.
"The bombers at the Boston marathon and the suicide bomber from Florida were not inspired by ISIL, which adds a little bit to the confusion about his motives," Comey said.
He told reporters: "There are strong indications of radicalisation by this killer and of potential inspiration by foreign terrorist organisations.
"We're working hard to understand the killer and his motives and his sources of inspiration, but we're highly confident this killer was radicalised at least in some part through the internet," he said.
Comey said the FBI was looking hard at its own prior investigations of Mateen's behavior "to see if there is something we should have done differently.
"So far, the honest answer is: I don't think so," he said.
"We are looking for needles in a nationwide haystack, but we're also called upon to find out which pieces of hay might someday become needles. That is hard work."
"It appears that the shooter was inspired by various extremist information that was disseminated over the internet," President Barack Obama told reporters in the Oval Office on Monday after a briefing by senior officials.
"As far as we can tell right now, this is certainly the kind of example of homegrown extremism that all of us have been so concerned about for a very long time."
Obama said administration officials were examining various internet sites.
The president also said the United States had to think about the risks of firearms laws that allow easy access to powerful guns.
Police have said the gunman was armed with an assault-rifle-type weapon and a handgun that were purchased legally.