No doubt attempted Louvre attack was of 'terrorist nature'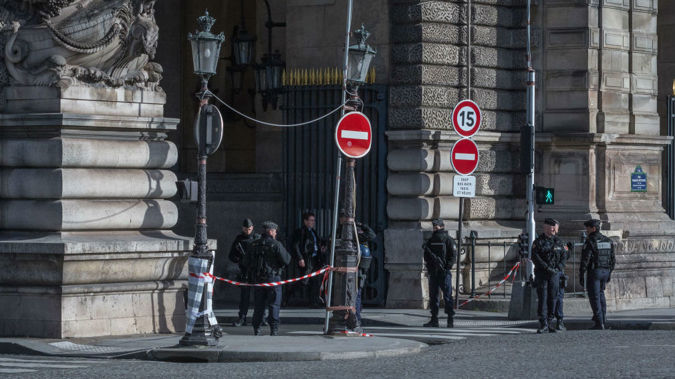 A machete-wielding man who tried to enter the Louvre museum in Paris before being shot by soldiers was an Egyptian national who arrived in France at the end of January, a source close to the investigation says.

"According to the investigation's initial indications, it was an Egyptian national," the source said, following the Friday morning (local time) attack.
French President Francois Hollande says there's "no doubt" that the attack on the museum was of a "terrorist nature".

Speaking on Friday to reporters at an EU summit in Malta, he said the situation around the Paris landmark museum is "totally under control" but the overall threat to France remains.

He said he expects the assailant to be questioned "when it is possible to do so".

The attacker, who tried to attack soldiers guarding the Louvre with a machete, was shot five times and is hospitalised.

Hollande insisted the incident showed the need for the increased security patrols that have been deployed around France since attacks in 2015 and 2016.
US President Donald Trump has tweeted his reaction to the attempted attack, saying "A new radical Islamic terrorist has just attacked in Louvre Museum in Paris. Tourists were locked down. France on edge again. GET SMART U.S."

The man, who police said had shouted "Allahu akbar" (God is greatest) as he rushed towards the museum, remains alive but seriously wounded. His bags contained no explosives.