New Zealander kidnapped in Nigeria not well enough to return home
Author

Publish Date

Wed, 29 Jun 2016, 2:54pm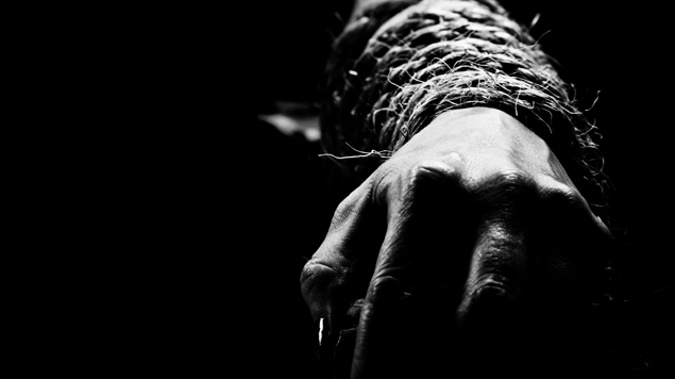 New Zealander kidnapped in Nigeria not well enough to return home
Author

Publish Date

Wed, 29 Jun 2016, 2:54pm
The injured New Zealander freed from kidnappers who ambushed a police convoy in Nigeria last week in and killed a driver is not yet well enough to return home.

Jamal Khan was part of a convoy of Perth-based mining company Macmahon Holdings employees driving to work at 5.30am local time in Calabar, south-east Nigeria, when the group came under attack.

Armed militants shot dead local driver Matthew Odok and snatched Khan and six workmates, including Australians Jack Countentz, Mark Gabberdy and Peter Zoutenbier,  South African Wayne Smith, and two Nigerians. Former Australian army reserve soldier Tim Croot managed to escape.

The abducted group were held for four days before their release.

Little is known about the circumstances of their ordeal, where they were kept, or how they were freed.

Assistant superintendent Irene Ugho, spokeswoman for the Cross River state police said no ransom was paid.

Macmahon said five of the men were injured, two of them seriously.

Prime Minister John Key confirmed on Monday that Khan had sustained injuries, which were not life-threatening.
All of the men, including the two uninjured workers, have been receiving attention from a team of medical specialists.

Australia's Foreign Minister Julie Bishop yesterday said they were still being checked over by medics in Africa.

"They are being looked after and I hope they can come home as soon as possible," the Daily Mail reported her as saying.

New Zealand's Ministry of Foreign Affairs and Trade (MFAT) refused to answer questions over Khan's health and overall situation today.

"The ministry has no further comment to make on the release of the New Zealander kidnapped in Nigeria last week," a spokeswoman said.
"We remain in contact with the man's next of kin who have requested their privacy be respected."

Arrangements have been made for the men's safe return to their families, once they receive medical clearance to travel, Macmahon chief executive Sy van Dyk said.

He commended the men for the courage that they displayed throughout the ordeal.

"Our men have been through a traumatic experience, and we have mobilised medical and other support teams in Nigeria to provide immediate support," he said.

"I also thank the men's families for working so closely with the company during what has been an extremely difficult time for them as well. They too have endured an incredibly stressful experience.

"The families have all been informed of the successful release of the men and have had the opportunity to speak to their loved ones."

Mr van Dyk said the mining company's crisis management team had "worked around the clock in locations around the world" to bring the men home.

He also praised the efforts of the Australian, New Zealand and South African authorities  who have worked with the company since the men's abduction last Wednesday.

MFAT has advised New Zealanders to avoid the area where the kidnapping took place.

"There is extreme risk to your security in the delta states of Abia, Akwa Ibom, Anambra, Bayelsa, Delta, and Rivers (including Port Harcourt and Bonny Island) in the south east of the country and we advise against all travel," SafeTravel guidance states. .

"The significant risk of kidnapping, armed attacks against foreign oil companies and expatriate workers, localised conflict and violent civil unrest present an extreme risk to safety in these areas."

MFAT believes it is "very likely" that terrorist group Boko Haram, responsible for many bombings, gun assaults and mass kidnappings in the country, will continue its terrorist activity.

Kiwis in Nigeria are "strongly encouraged" to register their details with MFAT here: https://register.safetravel.govt.nz/login