New Caledonia fatal shark attacks: How safe are the beaches of Noumea?
Author

Publish Date

Wed, 22 Feb 2023, 4:19PM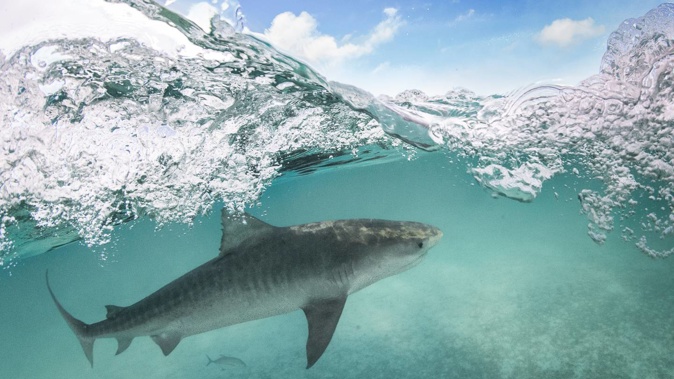 New Caledonia fatal shark attacks: How safe are the beaches of Noumea?
Author

Publish Date

Wed, 22 Feb 2023, 4:19PM
A fatal shark attack within sight of a popular New Caledonia resort has shocked the popular tourism destination of Noumea.
The incident took place on the Chaeau Royal Beach on Sunday afternoon.
The victim, a 59-year-old tourist from Australia, has not been named.
The horrific incident was captured on CCTV overlooking the Meridian pontoon from Le Chateau. Shared to social media by local group NCPR (New Caledonia Shark Prevention) the group said "our thoughts go out to the swimmer who experienced this horror."
The swimmer who was within 100 metres of shore close to the pontoon suffered injuries to his arms and legs and could not be resuscitated at the scene, according to local news site Les Nouvelle Caledoniennes.
In response the city "banned swimming and water activities within a 300m coastal strip from Noumea" until further notice. A shark cull was also discussed by city officials.
This is the second swimming ban at the pleasure beach, which had recently been reopened after a three-week closure.
Swimming was suspended after local teacher, Bridgette Do, 49, lost her leg in a shark attack on January 29. A near miss was also reported by a kite surfer, on the other side of Vata Bay.
The local tourism authority for New Caledonia advises that sharks are a risk when swimming in the islands. However, the lagoons remain a popular destination for snorkelling and diving.
"Although several recent attacks have raised legitimate concerns among swimmers, the shark risk remains statistically low and could be further reduced by adopting all the right prevention measures," advises NC Tourisme.
New Caledonia ranks 13th in the number of shark attacks but far behind destinations such as Australia or Hawaii, says the tourism board.
Nouméa's most popular leisure beaches are monitored for sharks. Photo / Getty Images
Where to swim safely in New Caledonia
The tourism board stresses that shark attacks normally do not occur unprovoked, with most involving "risky behaviour towards sharks".
Location and time of day should be taken into account by swimmers.
Tourists are advised to avoid locations including near ports and boat moorings or where there is reduced visibility from river mouths. Noumea's Nouville peninsula is to be avoided.
Tourists are also advised "not to venture into the water at certain times of the day".
Swimming at nightfall or dawn is inadvisable.
The most popular beaches, including Anse Vata, have a shark surveillance system which is monitored between 9:30 am to 5:30 pm.
To avoid any unnecessary danger, tourists are advised to swim at supervised "green-flagged" beaches.
History of shark attacks
Of the recent shark attacks in New Caledonia a majority of those involved were spearfishing (59 per cent) with swimmers making up around 19 per cent of incidents.
In most cases the island cites "risky human behaviour" as the biggest driving factor for shark attacks.
All shark species are classified as protected under France's marine conservation laws in New Caledonia. Since 2013 fishing for sharks or killing them has been illegal.
However authorities have allowed for "periodic removals to regulate overpopulated species or those presenting an immediate danger".
Take your Radio, Podcasts and Music with you