Investigators discover 'mysterious 90kg load' on board MH370
Author

Publish Date

Wed, 17 Jul 2019, 4:56PM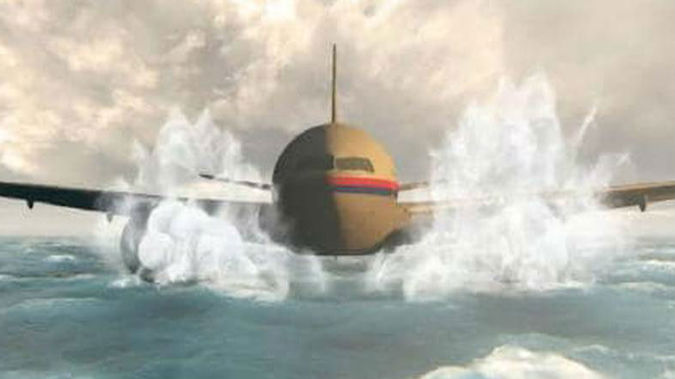 Investigators discover 'mysterious 90kg load' on board MH370
Author

Publish Date

Wed, 17 Jul 2019, 4:56PM
French investigators looking into MH370's disappearance in 2014 have discovered a 'mysterious load of 200lb' added to the flight list after take-off, it has been claimed.
Ghyslain Wattrelos, who lost his wife and two teenage children on the Malaysia Airlines flight, said the cargo was revealed in a new report on the passengers and baggage.
He told Le Parisien: 'It was also learned that a mysterious load of 89kg had been added to the flight list after take-off.  A container was also overloaded, without anyone knowing why. The expert draws no conclusion. 
'It may be incompetence or manipulation. Everything is possible. This will be part of the questions for Malaysians.'
The mystery load could add further evidence to the theory that a stowaway hijacked the plane.
Mr Wattrelos did not say whether any explanation was given as to how the mystery load came to be added to the cargo list or who may have included it on the manifest.
Usually, pilots are tasked with looking after the distribution of cargo and passengers across the plane to ensure the centre of gravity is in the correct spot.
The manifest, pictured, says NNR Global shipped 2,453kg worth of items including lithium ion batteries, but does not specify how many batteries were on board
This is why passengers may be asked to move to different parts of the plane, or may be prevented from getting on a flight if the maximum weight has been reached.
The new information comes from a report produced by investigators at the research section of the Air Transport Gendarmerie in France.
Researchers have recently visited the Boeing Headquarters in Seattle for more information on the plane, gaining details that they believe will take a year to examine.
The plane's cargo has long been at the centre of discussion after discrepancies were found. 
Earlier this month, Tim Termini, an aviation security expert, told Channel 5's Flight programme a stowaway was a possibility.
He said: 'I think it's highly likely that a hijack took place – and again, there's four options for the hijack.
'One is the hijack of the aircraft through a crew member. The second is a hijack coming from a passenger. A third option, which is a fairly unusual one, would be a stowaway.
'And then of course the fourth option is an electrical takeover of the aircraft from a ground-based station.'
Malaysia Airlines flight MH370 went missing in the early hours of March 8, 2014. 
The airline's former CEO Ahmad Jauhari Yahya revealed there were 200kg worth of lithium batteries on board on March 20, 2014.
Two months later, NNR Global revealed it had shipped 2,453kg worth of items - 221kg of which were lithium batteries, and the rest were 'radio accessories and chargers', reports E&T. 
No further details have been released about what 'radio accessories and chargers' were on board.
In May last year, Voice 370, a group of victims' relatives, called on the Malaysian government to release the full list.
Danica Weeks, the widow of Australian passenger Paul Weeks, told News.com.au at the time: 'It's just incredible that we have a situation where an airline has taken people's money to fly them from one destination to another and we still don't know exactly was in that plane's cargo.
'I mean it's been four years and we have still not seen the full manifest. We still don't know what "radio accessories" means. 
'We have asked repeatedly for a full list of everything that was on that plane and the airline has been unable to produce that.' 
The disappearance of MH370, which went massively off course while heading to Beijing from Kuala Lumpur, is one of the biggest mysteries in aviation history.    
There were 239 people on board when it vanished and it is considered one of the deadliest incidents involving a Boeing 777. 
France is the only country still conducting a judicial inquiry into the crash and is looking into the deaths of three French passengers.
Mr Wattrelos lost his wife Laurence, 51, his son Adrien, 17 and his daughter Ambre, 13, on the flight. 
Last week it was alleged that the pilot of the flight was 'in control until the very end', adding to mounting evidence that the crash was a murder-suicide.
French investigators expect to take around 'a year' to go through all of the information received from Boeing, but preliminary investigations suggest 'someone was behind the control stick when the plane broke up in the Indian Ocean'. 
Investigators based this view on data which showed that 'some abnormal turns made by the 777 can only be done manually'.
It adds to the conclusion that Captain Zaharie Ahmad Shah was a troubled, lonely man who deliberately killed all passengers and crew on board the flight.