Melbourne to go back to lockdown for six weeks after massive spike
Author

Publish Date

Tue, 7 Jul 2020, 5:43PM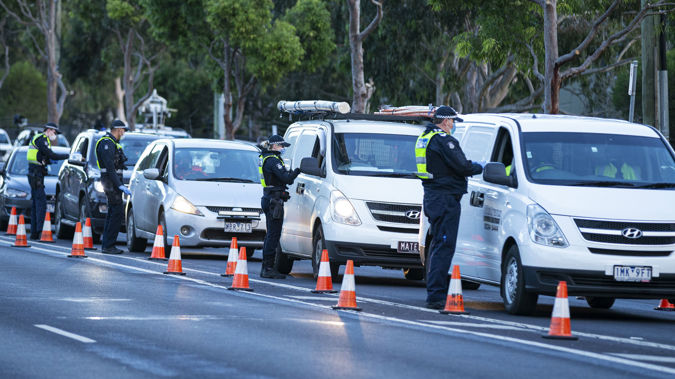 Melbourne to go back to lockdown for six weeks after massive spike
Author

Publish Date

Tue, 7 Jul 2020, 5:43PM
After recording 191 new coronavirus cases in a day, Victorian premier Daniel Andrews has ordered a six-week lockdown for most of the state's residents from midnight tomorrow.
Andrews has pleaded with Victorians to follow the new lockdown restrictions, warning if these measures aren't introduced now then the case numbers will continue to rise.
"Every Victorian needs to understand this is not over. It is not something you can pretend and wish away. It is here and it is going to be with us for a very long time," he said.
"Without a vaccine, without a cure, without better treatments, if we didn't take these steps today, I will not be standing at this podium saying there's 191 cases. I'll be reporting hundreds and thousands more than that. And that it will get right away from us and we will have thousands of people in hospital and we will all know what that means. That means tragedy.
"We can't just go back to normal, despite the fact we all want to. We have got to find a Covid-19 normal," he said.
"That means you can't pick and choose which rules you follow. You can't let your frustration get the better of you.
"We've all got to do the right thing. Otherwise we will not just have tragedy but we will certainly have a prolonged period of really impactful restrictions. These and potentially more.
"This is an opportunity to reset. This is an opportunity to work together. And we're all obliged.
"There's an obligation to do the right thing. For your family. For every family. Please follow these rules. There's simply no acceptable alternative."
The lockdown applies to all of metropolitan Melbourne, as well as Mitchell Shire.
Andrews said there will be some small differences between this lockdown than the one imposed a few months ago.
"You will be able to go out to go to work if you have to, to go shopping for the things you need when you need them, to study, to provide care or to get care," he said.
"Daily exercise will be treated differently. You can't leave metropolitan Melbourne to get your daily exercise.
"There's a number of now, on the advice of the chief health officer, very low public health risk activities that will be permitted that were not permitted last time but in the most important point to make around exercise is that you can't be going on a 4-hour bushwalk hundreds of kilometres away from Melbourne.
"You can't be going fishing outside the metropolitan area, down into regional Victoria. Regional Victoria has very, very few cases and vast parts of regional Victoria have no cases. This is designed to keep it that way."
'It is life and death'
Andrews has said every Victorian needs to take this as seriously as people took the bushfire crisis.
"It is life and death. If it gets away from us – and I don't want to hear any more of this stuff from younger people or healthy people regardless of their age, that it won't affect me. Well, it it will affect you," he said.
"There are people across the world who have died who are otherwise health not one or two. Significant numbers," he said.
"All of us are part of families. Loved ones being gravely ill and potentially dying, that will affect you too.
"And the restrictions will affect you of course. It's not about singling out one group.
"I think there's been complacency and a sense of frustration and I get that and I'm not really criticising it. I understand it. It has to change."