Manus Island detainees feel hopeless after Australia election
Author

Publish Date

Wed, 22 May 2019, 5:36PM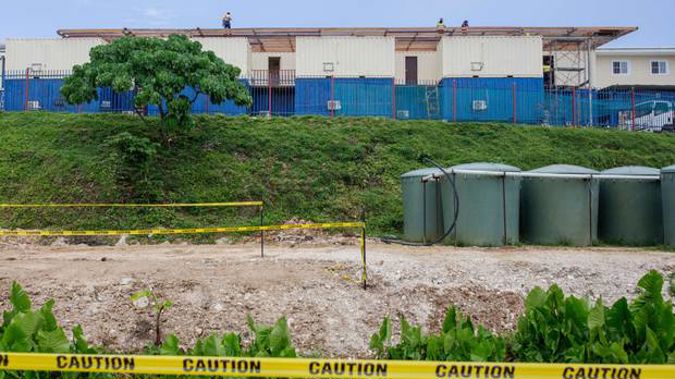 Manus Island detainees feel hopeless after Australia election
Author

Publish Date

Wed, 22 May 2019, 5:36PM
It's being claimed there have been several suicide attempts on Manus Island since the re-election of Australia's Liberal Coalition government.
Living conditions on the island, which acts as one of Australia's offshore detention centres, have been a source of controversy in the past.
Sudanese national Abdul Aziz Muhamat was on Manus for six years and is still in contact men still there.
He says they all thought a Labor government would allow the sick to go to Australia for treatment, or at least accept New Zealand's offer of taking refugees from them.
Muhamat says that people have lost all hope.
"Every day we are witnessing two to three people who are attempting to end their life. And we do not have the people who are there to help."
There has been an immediate increasing of suicide attempted on Manus & Nauru, which is connected to the result of election. Under the current government basically the men lost hope bcz of many the sicks ppl can't adequate medical treatment, no reliable resettlement opportunity.

— Abdul Aziz Adam (@Abdulaziz_Ada) May 20, 2019
He says that spending just one inside that detention centre "is like hell".
A spokeswoman for the Asylum Seeker Resource Centre told news.com.au six people have tried to take their own lives since Sunday, and all were taken to hospital.
It has been claimed at least three of those are now in a critical condition.
Australian Prime Minister Scott Morrison faces an uphill battle to unwind laws making it easier for asylum seekers to seek medical transfers.
He has nominated repealing the so-called "medevac bill" as one of his most pressing priorities.
However, it remains unlikely the repeal will gain Senate support. Despite their re-election, the Coalition is still five seats short of the 39 it needs to pass legislation through the upper house.
Where to get help:
If you are worried about your or someone else's mental health, the best place to get help is your GP or local mental health provider. However, if you or someone else is in danger or endangering others, call police immediately on 111.
Need to talk? Free call or text 1737 any time for support from a trained counsellor.
Or if you need to talk to someone else:
Lifeline – 0800 543 354
Suicide Crisis Helpline – 0508 828 865 (0508 TAUTOKO)
Youthline – 0800 376 633 or free text 234
Kidsline – 0800 54 37 54 (for under 18s)
What's Up – 0800 942 8787 (for 5–18 year olds 1pm–10pm weekdays and 3pm–10pm weekends)
Depression Helpline – 0800 111 757 or free text 4202
Samaritans – 0800 726 666
OUTLine NZ – 0800 688 5463
Healthline – 0800 611 116
- with content from news.com.au