Major operation underway in New York to protect runners
Author

Publish Date

Sun, 5 Nov 2017, 10:47am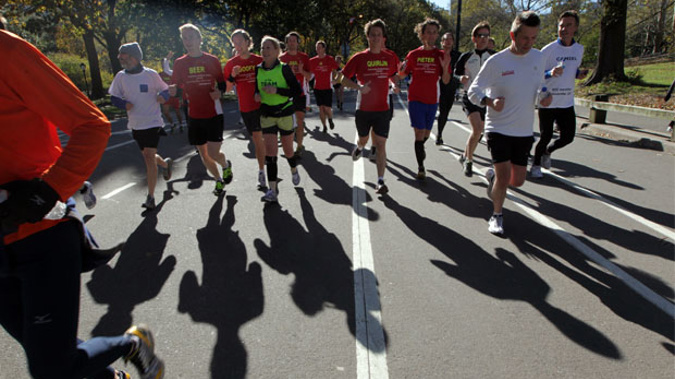 Major operation underway in New York to protect runners
Author

Publish Date

Sun, 5 Nov 2017, 10:47am
A massive security operation is moving into action, to protect runners in the New York marathon this weekend.
Police numbers are expected to be double what they were for last year's event.
Streets are being closed in New York, as thousands prepare to pound the streets in the city's marathon.
It comes less than a week after a truck attack in Manhattan, in which eight people were killed.
The city's police chief Carlos Gomez has called up squads with radiation detectors, and stationed snipers around the route.
"There will be a substantial number of explosive detecting canines. 
"We will utilise our aviation unit to monitor the crowds, rooftops, and the race from above.
"Harbour vessels will also be involved and they will be anchored in the river."
Gomez said there will also be hundreds of trained counter-terrorism officers placed strategically on the route as well.