'Mass casualty event': Maine active shooter still at large, '22 people dead and up to 60 injured'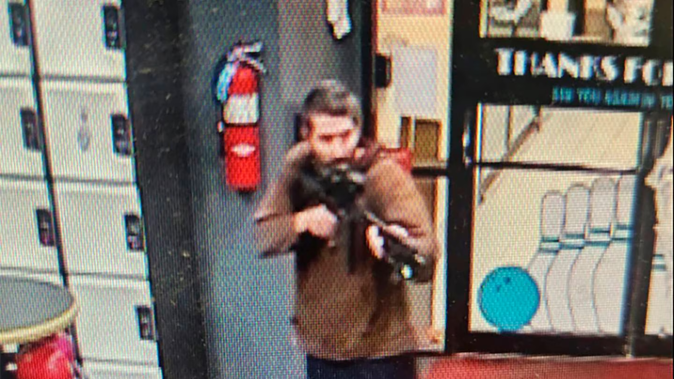 'Mass casualty event': Maine active shooter still at large, '22 people dead and up to 60 injured'
Maine State Police ordered residents in the state's second-largest city to shelter in place on Wednesday night because of an active shooter situation.
Multiple US media outlets are now reporting that as many as 22 people are dead in the town of Lewiston, Maine and the shooter appears to be still on the loose.
Fox News' Jacqui Heinrich reported that at least 22 people have been killed according to law enforcement sources.
50 to 60 people are injured in the incidents, though it's unclear how many are injured due to gunfire, the sources told CNN.
The officials were not authorised to publicly discuss details of the ongoing investigation and spoke to AP on condition of anonymity.
Lewiston Police said in an earlier Facebook post that they were dealing with an active shooter incident at Schemengees Bar and Grille and Sparetime Recreation, a bowling alley.
The Lewiston Police Department has identified Robert Card as a person of interest in the two shootings in Lewiston.
Card is 40 years old and should be "considered armed and dangerous," according to a Facebook post from the Lewiston Police Department.
"Please stay off the roads to allow emergency responders access to the hospitals," police said.
On its website, Central Maine Medical Center said staff were "reacting to a mass casualty, mass shooter event" and were coordinating with area hospitals to take in patients.
In this image taken from video released by the Androscoggin County Sheriff's Office, an unidentified shooter points a gun. Photo / AP
The alert for Lewiston was made shortly after 8 pm as the Androscoggin County Sheriff's Office reported that law enforcement agencies were investigating "two active shooter events." The sheriff's office said the suspect was still at large.
"We are encouraging all businesses to lock down and or close while we investigate," the sheriff's office reported.
A spokesperson for Maine Department of Public Safety urged residents to stay in their homes with their doors locked.
"Law enforcement is currently investigating at two locations right now," Shannon Moss said. "Again please stay off the streets and allow law enforcement to diffuse the situation."
The Androscoggin County Sheriff's Office released two photos of the suspect on its Facebook page that showed a gunman walking into an establishment with a weapon raised to his shoulder.
Gov. Janet Mills released a statement echoing those instructions. She said she has been briefed on the situation and will remain in close contact with public safety officials.
Ange Amores, a spokesperson for the city of Lewiston, said city officials are not commenting on the shooting. Amores said Maine State Police were planning to hold a news conference, likely at city hall, to update the public on Wednesday night.
Maine Sen. Angus King, an independent, said he was "deeply sad for the city of Lewiston and all those worried about their family, friends and neighbors" and was monitoring the situation. King's office said the senator would be headed directly home to Maine once the Senate's final vote is held Thursday afternoon.
Take your Radio, Podcasts and Music with you