US midterms: Both sides claiming victory
Author

Section

Publish Date

Wednesday, 7 November 2018, 11:06a.m.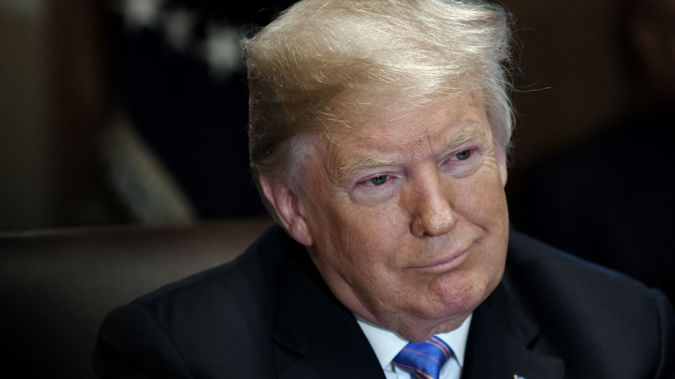 Democrats were projected to take control of the House today and pick up some governorships, but Republicans were poised to expand their majority in the Senate, delivering a split verdict in the first national referendum on Donald Trump's presidency.
The most expensive and consequential midterm elections in modern times came to a dramatic finish that underscored the nation's deep polarisation, but fell short of delivering a sweeping repudiation of Trump that Democrats had hoped would put an exclamation point on the "resistance" movement.
Trump's racially charged warnings about illegal immigrants and demonisation of Democrats appeared to mobilise enough Republican voters to withstand the "blue wave" the party once feared and give the GOP victories in at least three key Senate races — in Indiana, North Dakota and Texas. The president proclaimed the election's outcome a "tremendous success."
LISTEN HERE:
Donald Trump calls election a 'tremendous success' despite House loss
Democrats to make life tough for Donald Trump
Republicans set to retain US Senate
Democrats likely to control US House of Representatives

But Democrats — propelled by outsize support in the nation's suburbs, and from women and minority voters especially — notched victories in states that just two years ago helped Trump win the presidency. They performed well across much of the upper Midwest and even in ruby-red Kansas, where Laura Kelly was elected governor over the president's handpicked candidate, Kris Kobach.
And in West Virginia — where Trump is wildly popular and campaigned heavily for Republicans — the reelection of Democratic Sen. Joe Manchin III delivered a personal blow to the president.
Early returns showed Democrats poised to pick up the 23 House seats they needed to gain a foothold in Congress from which to counter Trump. With power in Washington divided, House Democrats are likely to try to block the president's agenda and use their subpoena power to investigate him and his administration.
"Thanks to you, tomorrow will be a new day in America," said House Democratic leader Nancy Pelosi (Calif.), who is poised to reclaim the speaker's gavel she lost eight years ago.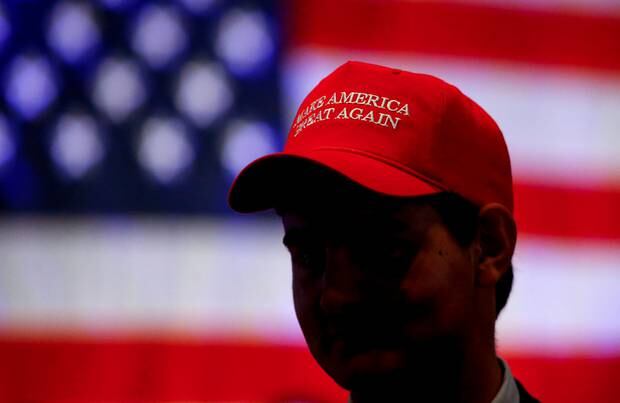 Republicans were poised to expand their majority in the Senate. Photo / AP
The Democratic victory, she said, "is about restoring the Constitution's checks and balances to the Trump administration," and a check on Senate Republicans.
But Democrats were disappointed elsewhere. Sen. Joe Donnelly lost his bid for reelection in Indiana, and Republican Marsha Blackburn won the open Senate seat in Tennessee, a race that Democrats had hoped would slide into their column. Sen. Heidi Heitkamp was defeated in North Dakota, while Sen. Bill Nelson's reelection in Florida and Sen. Claire McCaskill's in Missouri appeared in doubt.
Two of the liberal movement's greatest hopes, Democrats Stacey Abrams and Andrew Gillum, struggled to overcome some of the most overt racial attacks since the civil rights era and make history as the first black governors in Georgia and Florida, respectively. Gillum conceded to Republican Ron DeSantis, a Trump ally.
"We have a choice to make tomorrow morning: Are we going to wake up and bask in sorrow and defeat?" Gillum said in his concession speech. "Or are we going to get up and fight for the things we believe in and say that we deserve our seat at the table?"
Another Democratic star, Rep. Beto O'Rourke of Texas, lost his spirited challenge to Sen. Ted Cruz (R) despite raising record sums of money and attracting grass-roots support throughout the country.
"All the money in the world was no match for the good people of Texas and the hardworking men and women across our state," Cruz said in his victory speech.
Today's results were set to transform the House, not only in partisan makeup but also in gender, age and ethnicity. The night marked a series of firsts: Ilhan Omar in Minnesota and Rashida Tlaib in Michigan will become the first Muslim women in the House. And Alexandria Ocasio-Cortez, a 29-year-old from New York, became the youngest woman elected to Congress.
Beto O'Rourke stands with his wife, Amy Sanders, at his election night party, after losing to Ted Cruz. Photo / AP
They were part of a wave of female candidates on the Democratic side, including Jennifer Wexton, who easily unseated Rep. Barbara Comstock (R) in a closely watched race in Northern Virginia, and Debbie Mucarsel-Powell, who narrowly defeated Repeblican Carlos Curbelo (R) in South Florida.
Jared Polis (D) in Colorado became the first openly gay man elected governor, while Democrat Janet Mills was on course to become the first female governor of Maine and Republican Kristi L. Noem was narrowly ahead in her attempt to become the first female governor of South Dakota.
Rep. Mia Love, who was the sole black Republican woman in Congress, was trailing in Utah to Democrat Ben McAdams. Republicans were hoping that Young Kim, a Korean American woman, would win her California race to give the party some additional diversity.
Democrats won several of the Republican-held districts that Hillary Clinton carried in 2016, providing the backbone of their efforts to win the House majority. And Democratic House challengers proved formidable in suburbs nationwide, winning the seats of Reps. Mike Coffman (R) in suburban Denver and Kevin Yoder (R) in the Kansas City suburbs, among others.
But the Democratic momentum was not strong enough to carry some prized House recruits over the finish line. Former Marine fighter pilot Amy McGrath, who attracted significant outside funding and was considered a rising star, lost to Rep. Andy Barr (R) in Kentucky.
One of the few Republicans who did not campaign as a Trump acolyte — Mitt Romney — handily won his race for the open Senate seat in Utah, marking a return to the national stage for the party's 2012 presidential nominee. After the death of Sen. John McCain (Ariz.) and the retirements of Sens. Jeff Flake (Ariz.) and Bob Corker (Tenn.), Romney is poised to become the leading Republican counterweight to Trump in the Senate, if he chooses to take on that role.
The midterm elections had the energy of a presidential contest in their closing days, with Trump making himself the central figure and hoping to buck the historical trend of major losses for the president's party in the first midterm vote.
White House press secretary Sarah Huckabee Sanders, right, with President Donald Trump during a campaign rally. Photo / AP