Las Vegas shooting: Faces of the victims
Author

Publish Date

Tue, 3 Oct 2017, 10:12am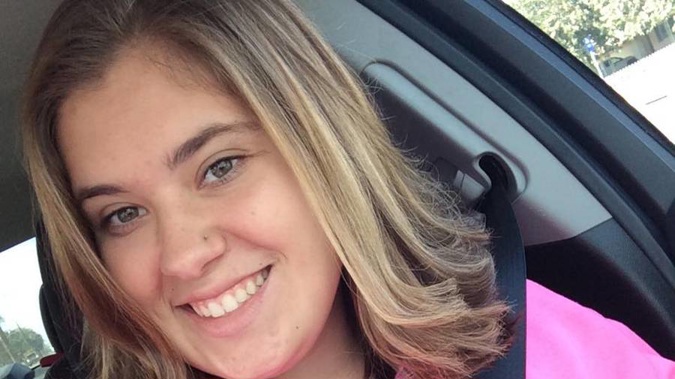 Las Vegas shooting: Faces of the victims
Author

Publish Date

Tue, 3 Oct 2017, 10:12am
Among the victims of the Las Vegas shooting are a police officer, teachers, students and a commercial fisherman.
Identities of more than a dozen of the dead have emerged.
At least 58 people are dead and 515 hurt as gunman Stephen Paddock opene fire from 32nd floor of the Mandalay Bay Resort.
Country music star Jason Aldean was performing Sunday night at the end of the three-day Route 91 Harvest Festival in front of a crowd of more than 22,000 when the gunman opened fire from across the street.
Paddock killed himself as police storm hotel room.
Denise Salmon Burditus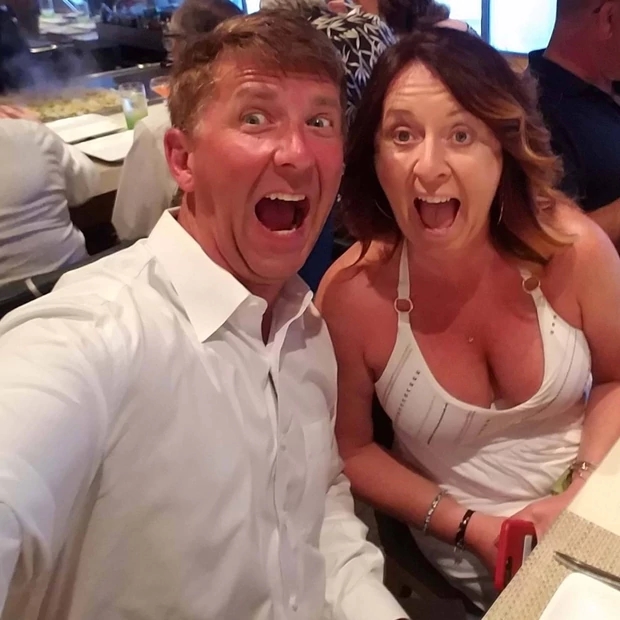 Denise Salmon Burditus reportedly died in her husband of 32 years, Tony Burditus' arms
Denise Salmon Burditus reportedly died in her husband of 32 years, Tony Burditus' arms just minutes after posting a picture of themselves at the festival.
Tony put a new photo of him kissing his wife on his Facebook page after the shooting to which several people ahev commented on, sharing their condolences.
Tammy Petersen Hacker wrote: "Oh Tony, I just keep looking at the cool beautiful pictures both you and Denise have been sharing of all the fun you were having in Vegas and at the festival. Your loss is unfathomable. Thoughts and prayers to all of you guys."
Bailey Schweitzer, 20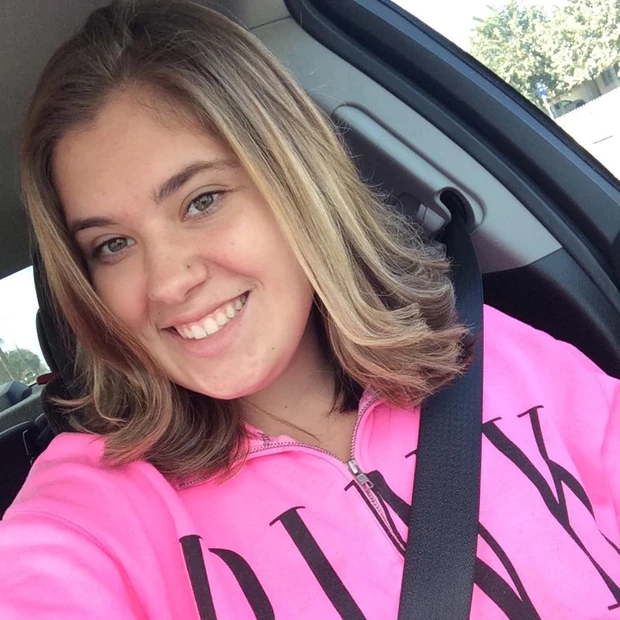 Bailey Schweitzer's father confirmed her death.
Scott Schweitzer, the owner of the Bakersfield Speedway in California confirmed his daughter's death to Eyewitness News.
Bailey Schweitzer was 20 years old.
Sonny Melton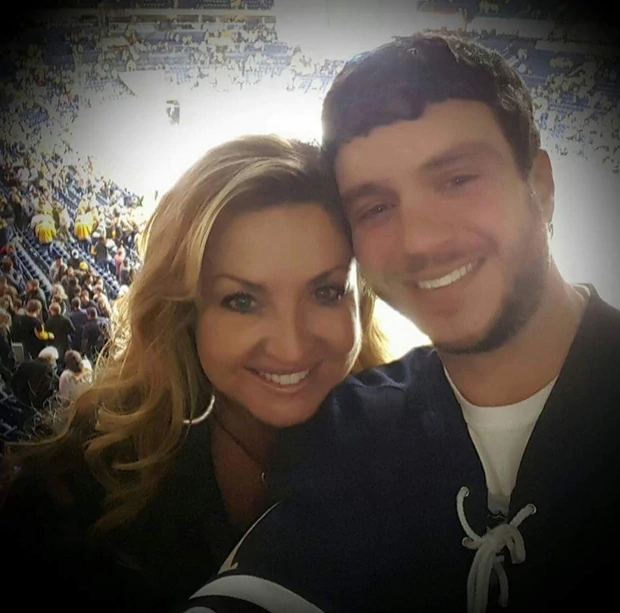 Nurse Sonny Melton is among the victims. Pictured with wife Heather Gulish Melton.
The wife of a Tennessee man killed by the Las Vegas shooter says her husband died because he saved her from being shot.
'He saved my life," Heather Gulish Melton told WSMV of Sonny Melton.
"He grabbed me and started running when I felt him get shot in the back.
'I want everyone to know what a kind-hearted, loving man he was, but at this point, I can barely breathe.'
The couple reportedly lived in Big Sandy, Tennessee, where Melton worked as a registered nurse at the Henry County Medical Center.
His wife, an orthapedic surgeon, works at the hospital.

The couple married in 2016.
On their wedding page on The Knot website, it reads: "We were the couple that never should have met, fallen in love or had a future together....but life is funny and we believe God brought us together as soul mates. We have shared amazing times together and nearly unbearable heartaches but through it all we have grown stronger in our love for each other and our families."
Lisa Romero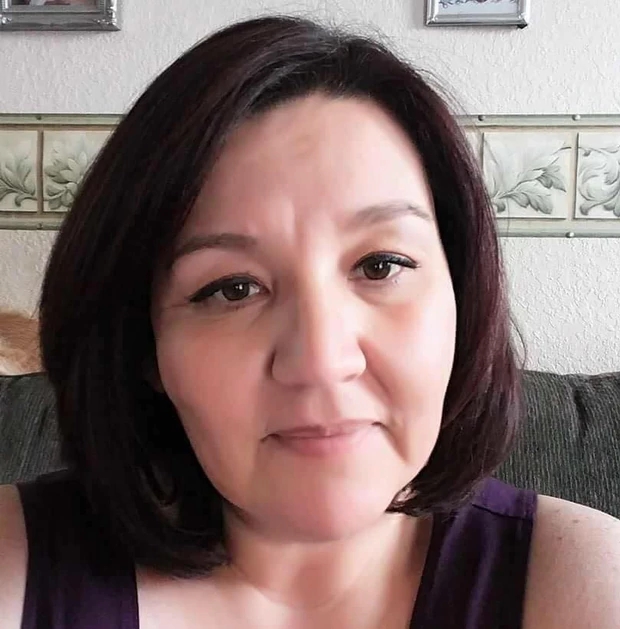 Lisa Romero was a secretary at Miyamura High School.
A secretary at Miyamura High School in Gallup, New Mexico, is among the dead.
The Daily Mail reported that Superintendent Mike Hyatt sent out an email to district staffers, saying "our prayers go out to her family during this tragic time."
Jessica Klymchuk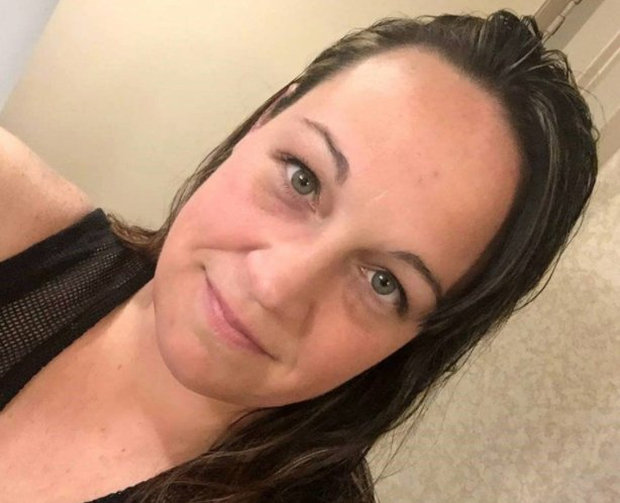 Jessica Klymchuk was a single mother of 4, visiting Vegas with her fiancé. (Photo / 1310 News)
A mother-of-four, visiting Vegas with her fiance from Edmonton, Alberta in Canada, died according to City News.
Alberta Premier Rachel Notley sympathy for the loss.
Adrian Murfitt, 35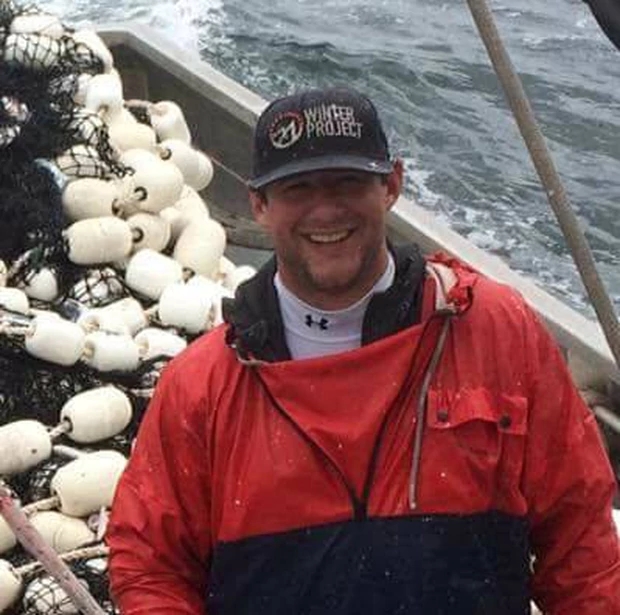 Las Vegas shooting victim, Adrian Murfitt, 35
Commercial fisherman Adrian Murfitt, from Anchorage, died at the concert, according to his friend and fellow festival-goer Brian MacKinnon.
He told KTUU that Murfitt was "one of the happiest people I know."
He shared a photo of himself with Murfitt at the concert on social media and wrote: "Sadly he died in my arms. I don't really know what else to say at this time. I'm really sorry."
Quinton Robbins, 20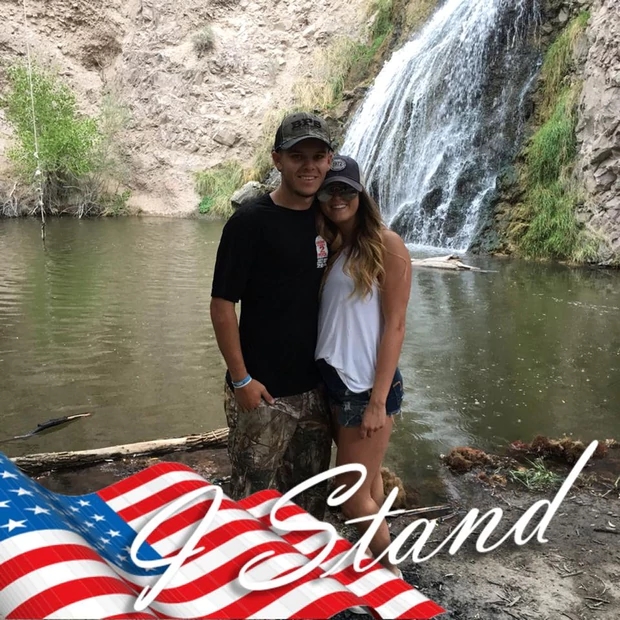 Quinton Robbins, 20, of Henderson, Nevada, reportedly studied at the University of Nevada-Las Vegas
Quinton Robbins, 20, of Henderson, Nevada, reportedly studied at the University of Nevada-Las Vegas, and worked as a recreational assistant at the City of Henderson.
His aunt, Kilee Wells Sanders, described Quinton on Facebook as "the most kind and loving soul".
She added: "Everyone who met him, loved him. His contagious laugh and smile. He was truly an amazing person. He will be missed by so many, he is loved by so many."
A friend of the family, Tyce Jones, told Newsweek: "Quinton was a pay-it-forward kinda guy. Always had a smile on his face and was a nice guy. He loved his family and loved to coach his little brother's flag football team. He will be missed."
Jordan Seymour Mcildoon, 23
Jordan Seymour Mcildoon attended the concert with his girlfriend
Jordan Seymour Mcildoon, was a heavy duty mechanic's apprentice who lived in British Columbia, Canada.
He was attending the concert with his girlfriend, but she was not hurt, CTV News said.
McIldoon would have turned 24 on Friday and relatives say he was just one month shy of completing his course.
McIldoon's parents, Al and Angela McIldoon, were flying down to Las Vegas.
They told the CBC: "We only had one child. We just don't know what to do."
His grandfather Bob McIldoon told CityNews Vancouver; 'It's a terrible thing, terrible for everyone.'
Fellow festival goer Heather Gooze of Spring Valley, Nevada spread word of his death on Facebook.
"Friends and family, I am OK. I am right outside of the festival grounds. We are not allowed to go anywhere,' Gooze wrote Monday morning. 'I am with a young man who died in my arms! RIP Jordan McIldoon from British Columbia. I can't believe this just happened!!!"
Charleston Hartfield, 34 
We are sadden to report that one of the deceased from Sunday night's shooting, was an off-duty #LVMPD police officer. #LVMPDnews

— LVMPD (@LVMPD) October 2, 2017
Susan Smith
Susan Smith, who worked for the Simi Valley, California school district, is another victim.
The Vista PTA Facebook page shared a photo of Smith while sharing their condolences.
They describer her as "a wonderful woman, an advocate for our children, and a friend".
Suzie Kelly Schultze wrote: "I loved working closely with this sweet lady during my days of volunteering/ coaching Jr. Olympics at Vista. She kept everything running smoothly & the kids loved her. Her sense of humor made me like her even more. She will be dearly missed & I feel honored to have known her. Prayers and love to her family."
Rachael Parker
Rachael Parker, a police records technician, was shot and ultimately died in the hospital, the Manhattan Beach Police Department said.
Parker was among four department employees who were attending the Route 91 Harvest Festival while off-duty. Another suffered minor injuries.
"She was employed with the Manhattan Beach Police Department for 10 years and will be greatly missed," the department said in a statement.
Sandy Casey, 53
A special education teacher from Manhattan Beach Middle School in California, was killed in Sunday night's attack, the school district said.
"This is unbelievably tragic and sad," Mike Matthews, superintendent of the Mandistrict, wrote in a Monday morning letter to the district.
"This loss is impacting many of our staff members deeply.
"[Sandy] will be remembered for her sense of humor, her passion for her work, [and] her devotion to her students."
Casey is a 2004 alumna of the College of St. Joseph in Rutland, Vermont, according to a Facebook post in the college's alumni page.
Injured survivors
Assistant UNLV Hockey Coach Nick Robone, 28, was reportedly at the festival with his younger brother, Anthony, a paramedic with the Henderson Fire Department, and their friends and girlfriends
Robone was hit in the chest, his father, Tony Robone, told the Las Vegas Review Journal.
His brother, who saw blood coming out of his brother's mouth, helped drag him to police cars, where he was stabilized and waited for emergency units to take him to the hospital.
Their father said Anthony "was Nick's guardian angel last night".
Please keep our Asst Coach Nick Robone in your thoughts/prayers. We will update everyone on his condition when more info is available.

— UNLV Rebel Hockey (@UNLVRebelHockey) October 2, 2017
He had surgery this morning. The bullet bruised his lung but it is thought he will survive.
Meanwhile, real estate agent and father of three older children Rob McIntosh, 52, of North Pole, Alaska, was near the front of the stage with friends when the shooting began, according to friend and real estate broker Mike Vansickle. He was hit repeatedly but survived, Vansickle said.
"From just getting off the phone with the family, he took three bullets to his body," said Vansickle.
"He just came out of surgery, and he's going to make it."
In a personal note on his real estate website, McIntosh describes himself as enjoying the outdoors in Alaska, where he also operates a business called Santa's Fireworks.
"Whether I'm fishing, snow machining, hunting, steel welding or building my own home or cabin; I stay active all year round," McIntosh wrote.
Vansickle described McIntosh as being strong.
"He's been though lots of adversity," said Vansickle. "He'll get through all this and come out with some stories to tell."
Also among the injured were two off-duty personnel from the Los Angeles Sheriff's Department, the agency confirmed. Both were transported to a local hospital after being hit by gunfire.
One remains in critical condition and the other is in stable condition, the department said in a statement. No names or details on their positions at the department were being released at this time.
A Las Vegas police officer is among the dead.
Charleston Hartfield, 34, is a military veteran known as Charles or Chucky, and also coached youth football, reported the Las vegas Review Journal.
Troy Rhett, said he sent Hartfield a text message late Sunday night, "hoping he would text me back."
"I figured he was probably busy helping others. I don't know a better man than Charles. They say it's always the good ones we lose early. There's no truer statement than that with Charles. ... Our hearts have just been very heavy since hearing the news."
Hartfield posted an image of the Route 91 country music festival on his Facebook page Sunday evening.
Another friend, Stan King, called Hartfield "seriously one of the nicest guys ever" and "the most true-blue American guy I've ever met."
The Las Vegas Police Department tweeted: "We are sadden to report that one of the deceased from Sunday night's shooting, was an off-duty #LVMPD police officer. #LVMPDnews"