Kiwi drug smuggler gets 15 years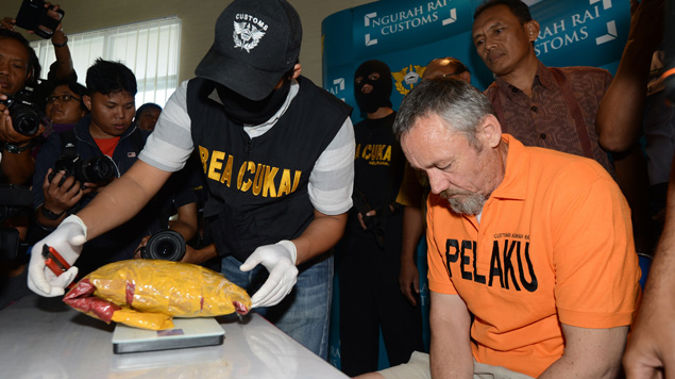 Kiwi drug smuggler gets 15 years
Updated 8.45pm: New Zealander Antony de Malmanche has been sentenced to 15 years' jail for drug trafficking by a Bali court unmoved by evidence of his manipulation by online scammers.
The 53-year-old says he didn't know 1.7kg of crystal meth was in his backpack when he flew to Bali on December 1.
He believed he would be meeting a woman he had been chatting with online.

The judges could have imposed the maximum sentence of death.
Prosecutors wanted 18 years' jail for de Malmanche, arguing his passport, plane ticket and Customs declaration form in the same bag as the drugs were enough to prove ownership.
His defence claimed the Kiwi was a victim of trafficking, rather than a trafficker.
They called experts to testify about his mental illness, low IQ and vulnerability to brainwashing by online scammers.