'Massive spike' in Israeli doctors wanting to move to NZ
Author

Publish Date

Tue, 31 Oct 2023, 4:36PM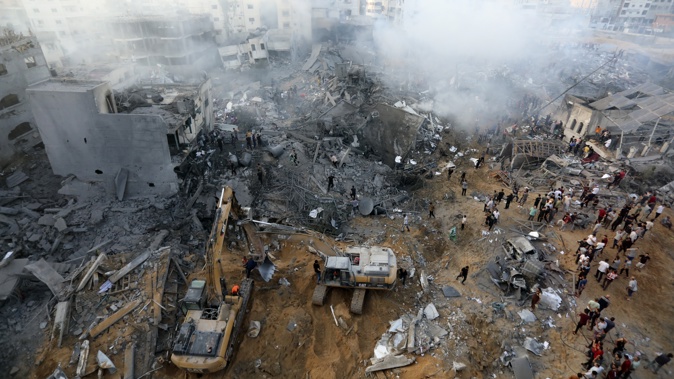 'Massive spike' in Israeli doctors wanting to move to NZ
Author

Publish Date

Tue, 31 Oct 2023, 4:36PM
There has been a surge of interest from doctors in Israel wanting to work in New Zealand as conflict escalates in the Middle East.
Medical recruiters said they had been fielding calls from Israel since the country began controversial judicial reforms at the beginning of the year but interest had dramatically increased in the past two weeks.
"There has been a massive spike," said Accent Health Recruitment founder Prudence Thomson, whose company had received four or five inquiries a day from Israel since Hamas' invasion earlier this month.
Doctors would typically earn more in Israel – one orthopaedic surgeon who had inquired about a move said their income was three times the equivalent offered in New Zealand. But they were prepared to take that cut to have a more settled upbringing for their families.
"I talked to this Israeli doctor last night and he said their kids have gone back to kindergarten because they've confirmed they've got a bunker available for them," Thomson said. "So these kids, they need normality, they need consistency."
Thomson had been in contact with other doctors who were committed to staying in Israel and Palestine for now, some of them working in hospitals in Gaza.
NZDr, a medical recruitment agency that focuses on specialists and consultants, said it had been receiving two to three inquiries from Israel a month over the past six months as the political situation in the country became less certain. That rose to two or three a week since the Hamas attacks and Israeli military response after October 7.
"It is fair to say there has been a significant increase in inquiries from Israeli doctors and an increasing number of them are working in the health sector already," Martin King, director at NZDr, said.
"Overall, my understanding is that they are generally paid a bit better over there. They wouldn't be making the move to New Zealand for financial reasons. It's all about work-life balance, family, and security."
Because Israel's health system was comparable to New Zealand's, the registration process was relatively smooth. Specialists heading for general medicine could be approved in about 20 days while those on a vocational pathway could wait for six months or more.
Nir Fireman, a paediatric gastroenterologist, moved from Tel Aviv to Auckland with his wife and children in 2016. He has set up a Facebook page for doctors wanting to leave Israel, which now has about 1800 members.
Fireman, who initially worked at Starship Hospital, said he had intended to visit New Zealand for a year "as a nice adventure for the family" but decided to stay for good.
"Work-life balance does not exist [in Israel]," he said. "Here, you can have your own life."
He had divided feelings about his compatriots following him to New Zealand. He welcomed their support for an understaffed and under-pressure health system.
"But on the other hand, I feel sorry for my home country, losing such an important part of society. Most of my family live in Israel, it's still my home, and I wish it would prevail. I don't want to see it ruined."
Take your Radio, Podcasts and Music with you