Israel considers proposal from Hamas to release 50 hostages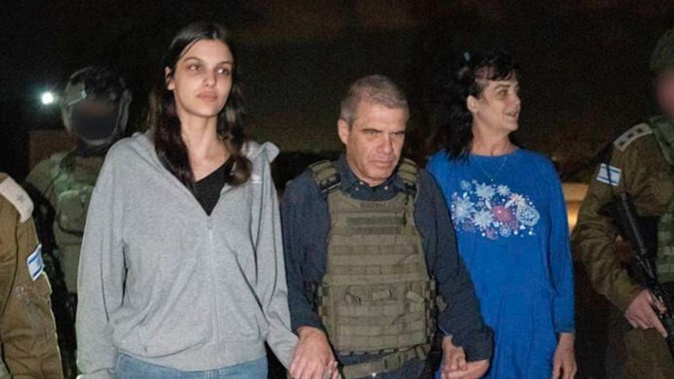 Israel considers proposal from Hamas to release 50 hostages
Israel is now considering a proposal from Hamas to release at least 50 women and children among about 240 foreign and Israeli hostages held in Gaza. In return, they have asked for a three-to-five-day pause in fighting in the besieged country, according to the Washington Post. 
Hamas has also requested increased humanitarian aid, and freedom for an unknown number of Palestinians being held in Israeli jails. 
Biden administration officials have said this week that the United States is engaged in "hour-by-hour" negotiations with Israel and the Government of Qatar, the nation serving as a go-between for Hamas. 
An Arab diplomat familiar with the talks, who spoke to the Washington Post on the condition of anonymity, has cautioned that the agreement currently under discussion "could fall apart" and had only been discussed in "general terms'". 
Reports of the decision should be made clear today, according to the diplomat. If the Israelis agree, "It's going to happen quickly." 
Judith Raanan (right) and her 17-year-old daughter Natalie are escorted by Israeli soldiers and Gal Hirsch, Prime Minister Benjamin Netanyahu's special co-ordinator for returning the hostages, as they return to Israel from captivity in the Gaza Strip on October 20. Photo / AP 
Israel has to date refused to suspend its operations, including thousands of airstrikes on suspected Hamas facilities. 
It's hoped that talks will lead to a discussion about the future of the remaining hostages still being held by Hamas. 
Israeli Prime Minister Benjamin Netanyahu told troops at the Zikim military base near north Gaza: "There is no place in Gaza that Israel will not reach. 
"There is no hiding, no shelter, no refuge for the murderers of Hamas," Netanyahu said. "We will arrive and eliminate Hamas and return our abductees – these are two sacred missions." 
- With AP 
Take your Radio, Podcasts and Music with you