Hurricane Maria moves towards Puerto Rico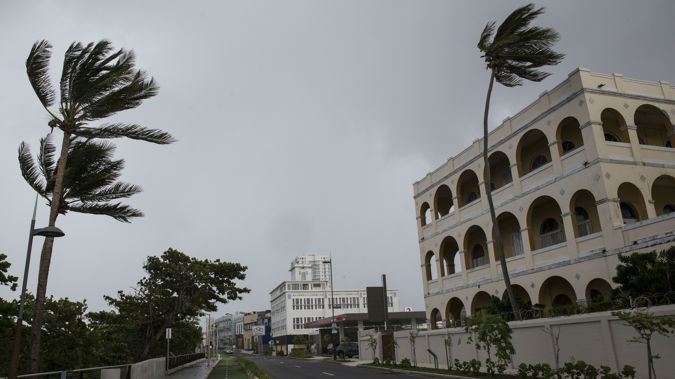 Hurricane Maria moves towards Puerto Rico
Hurricane Maria is barrelling towards Puerto Rico after wreaking widespread devastation on Dominica and leaving the small Caribbean island virtually incommunicado.

As rain began to lash Puerto Rico, Governor Ricardo Rossello warned that Maria could hit "with a force and violence that we haven't seen for several generations".

"We're going to lose a lot of infrastructure in Puerto Rico," Rossello said, adding that a likely island-wide power outage and communication blackout could last for days. "We're going to have to rebuild."

Authorities have warned that people in wooden or flimsy homes should find safe shelter before the storm's expected arrival on Wednesday.

"You have to evacuate. Otherwise, you're going to die," said Hector Pesquera, the island's public safety commissioner. "I don't know how to make this any clearer."

By Tuesday evening, the US National Hurricane Center in Miami said Maria's winds had intensified to 280km/h and additional strengthening was possible.

Maria was centered about 65km south-southeast of St Croix, or 215km southeast of San Juan, Puerto Rico, and was moving west-northwest at 17km/h.

Maria's centre was expected to pass several kilometres south of St Croix late on Tuesday on its way to Puerto Rico, prompting US Virgin Islands Governor Kenneth Mapp to ask that people remain alert.

St Croix was largely spared the widespread damage caused by Hurricane Irma on the chain's St Thomas and St John islands just two weeks ago. But this time, the island would experience five hours of hurricane force winds, Mapp said.

The storm has knocked out communications for Dominica, leaving anyone outside the country struggling to determine the extent of damage, though it was clearly widespread.

Officials on the neighbouring French island of Guadeloupe reported at least one death: a person hit by a falling tree. They said two other people were reported missing after their boat sank off La Desirade island, just east of Guadeloupe.

About 40 per cent of the island - 80,000 homes - were without power and flooding was reported in several communities.