Five charged with attempted murder after man thrown from Brisbane balcony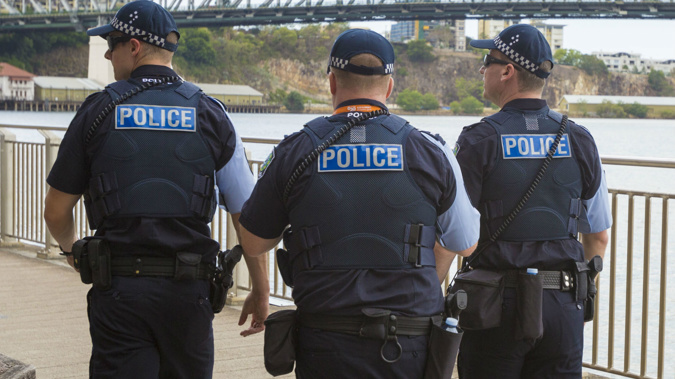 Five charged with attempted murder after man thrown from Brisbane balcony
Five people have been charged with attempted murder in Brisbane, after a man was thrown from the balcony of a third-floor apartment.
One of the men accused of grabbing the throat of the man and pushing him off the balcony has been denied bail.
Bradley Keleher, Michael James Fountain and Matthew James Cox allegedly cornered their victim on his Bowen Hills balcony after he ripped Simone Cox off for $3500 in a drug deal in February.
Brisbane Magistrates Court heard after the rort, Cox told the men and they drove to the unit of their alleged victim and forced their way in.
Police accuse Keleher of throttling the 22-year-old's throat and pushing him against a balcony rail.
"He was so far over the balcony railing due to this pressure to the throat that he lost his balance," police prosecutor Mark Hughes told the court on Friday.
Their alleged victim smashed into concrete and was left with a broken jaw, ribs, arms, a fractured knee and lost teeth.
Keleher, 35, was denied bail and it is expected Simone Cox will seek to be released from custody when her matter comes before the court later.
A fifth person, Rikki Dean Page, was also charged over the alleged attack.
All five, who were arrested late on Thursday, are facing charges of attempted murder, acts intended to maim, enter premises with intent, grievous bodily harm and deprivation of liberty.
They are due to appear at the court during Friday.riday. the court during Friday.