Fake news catches up with candidate
Author

Publish Date

Mon, 13 Aug 2018, 8:55am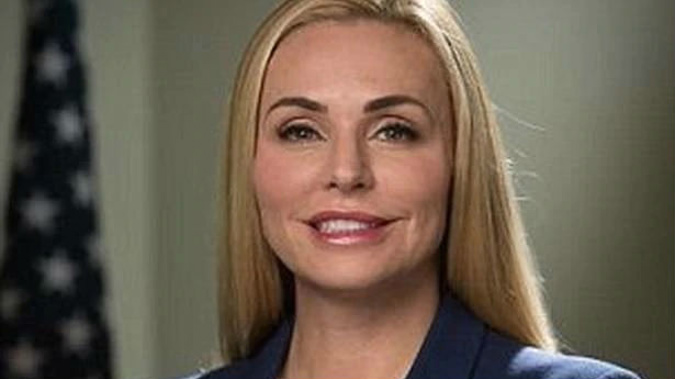 Fake news catches up with candidate
Author

Publish Date

Mon, 13 Aug 2018, 8:55am
The political kerfuffle around Melissa Howard began when a news site reported that the Florida state House hopeful is not a college graduate, as she claims to be.
To prove the story wrong, the Republican reportedly flew to her proclaimed alma mater, Ohio's Miami University, to get a copy of her college transcript and posted a picture of her smiling next to her framed diploma.
Faced with Howard's alleged proof of her academic credentials, FLA News walked back on its story and published a correction. But the news site's mea-culpa was only briefly in effect.
In an email sent to Florida news outlets, Miami University revealed that not only did Howard not graduate from the school, as FLA News previously reported, but the diploma that she touted was fake.
An email from the university's general counsel suggested that Howard also had not been truthful about when she supposedly graduated, what degree she supposedly obtained, and what major she supposedly studied.
Miami University general counsel Robin Parker wrote in the email, which was also obtained by the Washington Post, that the diploma showed Melissa Fox (Howard's maiden name) graduated with a bachelor's degree in marketing; the university offers no such degree.
The diploma also stated that Howard graduated in 1996, but she was not enrolled in that year, Parker said. Instead, she attended the university from 1990 to 1994 without graduating.
Howard's campaign consultant, Anthony Pedicini, said in a statement that Howard's husband suffered a "cardiac event" on Saturday and is at a Florida hospital. She is "focused on him right now," he said, and not on "fake news."
Asked why the campaign is calling the recent development fake news despite the information revealed by Miami University, Pedicini said, "That's all I got for you right now."
Howard, a 46-year-old small-business owner from Lakewood Ranch, Florida, is running in the Republican primary for the Florida House of Representatives' 73rd District, near Sarasota.
According to her campaign website, she was born to a blue-collar family in "Middle America" and is the first in her family to attend college. "Upon graduation," the website says, Howard worked for large and small companies before starting her own marketing business. A campaign profile published by the Sarasota Herald-Tribune says Howard is co-owner of IMMEXLS and International Medical Trade Show and employs five people.
FLA News, which describes itself as "the conservative choice for Florida news & politics," reported that Howard does not have the academic credentials she claims to have. Citing records obtained from the National Student Clearinghouse, a nonprofit that verifies enrollment and graduation, FLA News reported that Howard attended Miami University from August 1990 to May 1994, but she did not obtain a degree.
Howard's campaign told FLA News that she was one credit short in 1994, but she completed the requirements and graduated in 1996. (Her campaign profile published by the Herald-Tribune says she graduated in 1994.)
Howard's campaign accused her opponent, Sarasota lawyer Tommy Gregory, of lying about Howard.
"There's nothing he won't do or say to hurt Melissa or her reputation within the community. It's shameful," the campaign said in a statement to FLA News. "Melissa graduated with a degree in marketing and we have requested her transcripts from the University and have been told they take four to six weeks to arrive."
Events reported by local media over the past week showed that Howard seemed to have gone to great lengths to prove the story wrong.
She travelled to Miami University in Oxford, Ohio, last week to get copies of her transcripts - and "to catch my opponent in yet another lie!" according to a now-deleted Facebook post published by the Herald-Tribune.
She shared pictures of her framed diploma, which she told FLA News was in her mother's storage in Ohio, and provided the website with a picture of her in a cap and gown at what appears to be a graduation ceremony.
Howard's major at Miami University was not marketing, but retailing. The degree for that programme would've been a bachelor's in family and consumer sciences.