Dreamworld cancels plans for memorial day re-opening
Author

Publish Date

Thu, 27 Oct 2016, 7:00pm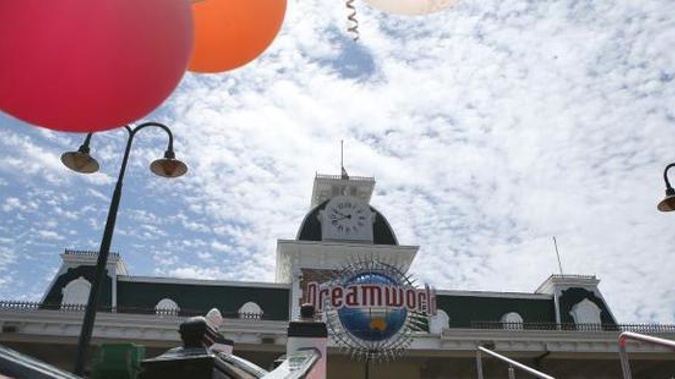 Dreamworld cancels plans for memorial day re-opening
Author

Publish Date

Thu, 27 Oct 2016, 7:00pm
UPDATED 9.00PM A planned memorial for the four Dreamworld victims and the park's reopening have been cancelled amid a growing backlash following this week's tragedy.
Owners Ardent Leisure were forced by Queensland police to call off Friday's fund-raising memorial at the theme park and full park reopening on Saturday due to their ongoing investigations.
The about-face came after Ardent's bosses faced a grilling from shareholders and the media at the company's AGM in Sydney, two days after two men and two women were killed on the park's Thunder River Rapids ride.
Police were worried re-opening the park would compromise their investigation of the accident site.
Assistant commissioner Brian Codd said the area remained a crime scene and police will take as long as they need to gather evidence.
"We are not going to compromise the speed or thoroughness in order for us to vacate the area and acquire the evidence or facts we need," he said.
As locals continued to deliver tributes to the victims outside the park's entrance, several expressed concern the planned re-opening was simply too soon.
Greg Yates, who handed back torn up membership passes after claiming to be injured at the park this year, labelled the decision "absurd".
"Death before profit - that's what it seems like," he told AAP.
Ardent Leisure chairman Neil Balnaves told shareholders the decision to open the park hadn't been taken lightly and was made with the interests of staff at heart.
"It is better that people get back to work and basically get together with their comrades and talk and deal with this issue rather than ... sitting at home in isolation," Mr Balnaves said.
"It's driven by the utmost respect for the families and the deaths."
The day was intended to be a fundraiser for the Red Cross with all admission proceeds to be donated to the charity.
Ardent chief executive Deborah Thomas says she's so deeply affected by the tragedy, she will donate her entire cash bonus of $167,500 which was endorsed at the company's AGM in Sydney on Thursday.
Dreamworld will give an update on Monday on plans to reopen.
Some of the relatives of those killed have given emotional accounts of the tragedy.
The mother of 32-year-old Kate Goodchild's husband David described the horror that confronted her 12-year-old granddaughter - one of two children who survived the accident.
"My son managed to reach his partner ... who died in his arms while his 12-year- old daughter looked on screaming in the background," Gillian Turner said in a statement to reporters in Canberra.
"I would like to believe that my 12-year-old granddaughter was saved so she could tell her little sister what a wonderful mum Kate was."
Relatives have also complained Dreamworld bosses haven't made direct contact with the families.
During a press conference after Ardent's AGM in Sydney, Ms Thomas said the company had tried to contact families through Queensland police.
A reporter who had been in contact with Ms Goodchild's mother Karen Dorsett told Ms Thomas the family was angry they hadn't been contacted directly.
Informed Mrs Dorsett - whose son Luke, 35, was also killed - was watching the televised press conference, Ms Thomas addressed them directly.
"I would like to say to Mrs Dorsett my sincere sympathies for what you must be going through, and on behalf of the staff and management at Ardent and Dreamworld, that our hearts and our thoughts and prayers are with you and your family at this difficult time," she said.
"I will be calling you to see what assistance we can offer you."
Mr Dorsett's partner Roozbeh Araghi, 38, and Sydney woman Cindy Low, 42, were the other victims of the disaster.
All four died when a raft they were in on the Thunder River Rapids ride flipped backwards.
Ms Low's 10-year-old son was the other child to survive the accident in what police describe as a near-miracle.
Dreamworld has also defended its safety record against attacks from the the Australian Workers Union, which says it has been warning about problems at the park for years.
In a statement, the park questioned the motivation and timing of the AWU's criticism.
AWU secretary Ben Swan told AAP on Thursday Dreamworld's comments were "totally offensive".