Donald Trump under fire for re-tweeting racist videos
Author

Section

Publish Date

Thursday, 30 November 2017, 6:55a.m.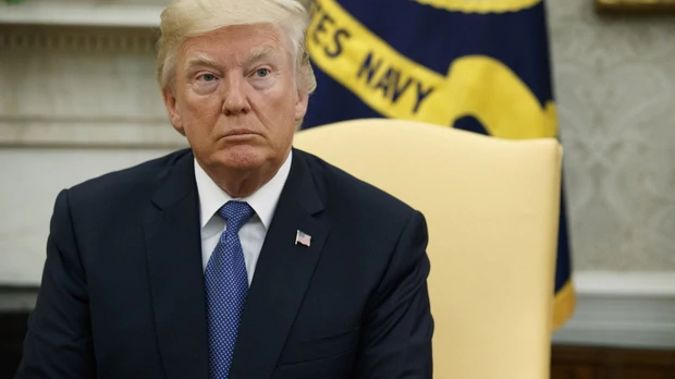 WARNING: GRAPHIC CONTENT BELOW
Donald Trump is once again under fire for his activity on social media, with his latest acts raising questions about his suitability for the job.
The US president has retweeted anti-Muslim videos from a British far-right activist with a criminal record for harassing Muslims.
He's also responded to the firing of NBC host Matt Lauer for sexual harassment, calling on the company's executives to be fired for producing Fake News.
So now that Matt Lauer is gone when will the Fake News practitioners at NBC be terminating the contract of Phil Griffin? And will they terminate low ratings Joe Scarborough based on the "unsolved mystery" that took place in Florida years ago? Investigate!

— Donald J. Trump (@realDonaldTrump) November 29, 2017
CNN media correspondent Brian Stelter said it all brings into question whether he's fit to be president.
"It all goes to an uncomfortable question that increasingly is being said out loud. Is the US President healthy enough to be in this office, to be the leader of the free world?"
Stelter said the tweets will worry people across the political spectrum.
"It's obviously something a lot of Democrats are concerned about, but even some members of his own party look at his tweets and say 'this is not a man who is fit to be US President'."
VIDEO: Muslim migrant beats up Dutch boy on crutches! pic.twitter.com/11LgbfFJDq

— Jayda Fransen (@JaydaBF) November 28, 2017
The actions have earned Trump a scolding from across the Atlantic.
British Prime Minister Theresa May's office said the President was wrong to re-tweet the videos.
The spokesperson said Britain First seeks to divide communities through their use of hateful narratives, which peddle lies and stoke tensions.