Donald Trump impeached for the second time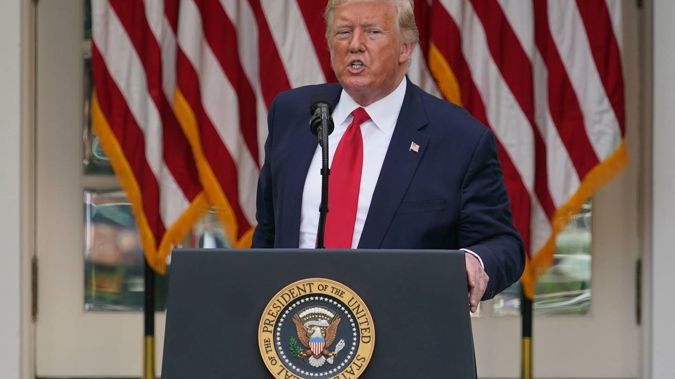 Donald Trump impeached for the second time
Key points:
• The US House of Representatives has now impeached Donald Trump for the second time.
• Ten Republican lawmakers in the House supported the impeachment.
• Senate Republican leader Mitch McConnell remains undecided on whether to convict the President.
• Trump has issued a statement urging "no violence, no lawbreaking" following the deadly insurrection last week.
• National Guard troops have gathered to defend the US Capitol throughout the process.
President Donald Trump has become the first American president to be impeached twice after the US House of Representatives voted 232-197 to impeach the outgoing president. Ten members of Trump's own party turned against him and voted in favour of impeachment. The historic moment comes a week after Trump encouraged loyalists to "fight like hell" against election results, prompting a mob of his supporters to storm the US Capitol.
During debate on the articles of impeachment, House Speaker Nancy Pelosi asked Republicans and Democrats to "search their souls" ahead of the historic afternoon vote. Trump "must go," Pelosi said. "He is a clear and present danger to the nation we all love."
If Trump is impeached in the House, a two-thirds majority of the Republican-led Senate is needed to convict him, meaning at least 17 Republicans in the 100-member chamber would have to find him guilty. The Hill reports that Republican Senate leader Mitch McConnell has sent a note to his colleagues informing them that he remains undecided on whether to convict Trump.
Actual removal from office seems unlikely before the January 20 inauguration of President-elect Joe Biden. A spokesman for McConnell said the Republican leader would not agree to convene the Senate immediately, all but ensuring a trial will not begin until after Biden is sworn in as the new president.
Trump will likely become the first American president to be impeached twice in the House of Representatives.