Donald Trump declares Jerusalem as Israeli capital
Author

Section

Publish Date

Thursday, 7 December 2017, 7:28a.m.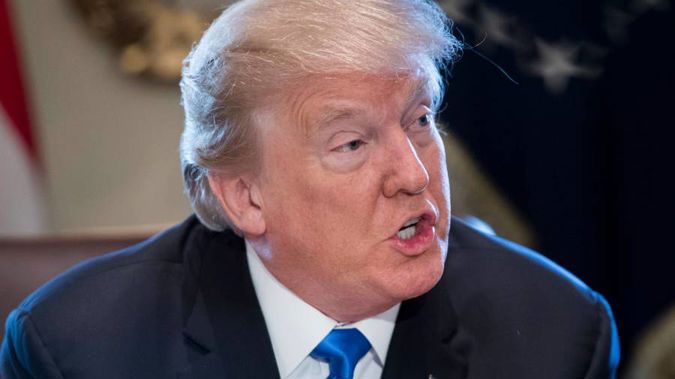 President Donald Trump has declared Jerusalem as Israel's capital and has confirmed that the embassy will be moved from Tel Aviv to Jerusalem.
Palestine's chief representative in the UK, Manuel Hassassian, said the move dashed hopes of a peace deal with Israel.
"If he says what he is intending to say about Jerusalem being the capital of Israel, it means a kiss of death to the two-state solution," he said on BBC radio.
"He is declaring war in the Middle East, he is declaring war against 1.5 billion Muslims [and] hundreds of millions of Christians that are not going to accept the holy shrines to be totally under the hegemony of Israel."
The move is controversial because Jerusalem shares sacred sites with Jewish, Islamic and Christian faiths. The decision could imply that Israel has sovereignty of East Jerusalem, which Palestinians seek as their capital under a two-state solution.
Mr Trump's decision breaks with seven-decades of policy in the volatile region.
The White House justified the policy change in a briefing with reporters yesterday by saying that the change acknowledged the "historical and current reality" that Jerusalem was the capital and the "seat of government" in the country.
Talk of the change received a swift rebuke from Palestinian factions, who called for "three days of rage" throughout the Muslim world, according to The Jerusalem Post. There are fears the protests will turn violent.
Middle East politics expert Michael Dumper told news.com.au that moving the embassy was a "grave mistake" because it could re-energise Islamic radicalism, which had been weakened in recent years.
"Given the disarray amongst the Palestinian factions, the fragmentation of the Arab world and the fissures in the broader Islamic community, there is a 50-50 chance that the regional response to an embassy move will not be so overwhelming as may have been predicted several years ago," Professor Dumper said.
"Then, one could fairly safely predict the burning of US and Israeli flags in Istanbul, Cairo and other capitals of the region with possibly crowds of protesters attempting to storm US embassy premises.
"Today, one cannot be so certain.
"In terms of moving the remnants of the peace process forward, and of re-energising Islamic radicalism which has taken a big hit since the rise of Sisi and the demise of ISIS [Islamic State], moving the US Embassy to Jerusalem would still be a grave mistake.
"Nevertheless, President Trump may calculate that the political gains he obtains from pleasing the conservative, evangelical and pro-Israel elements of his domestic base will be greater than the losses for the US in the Middle East."