David Cameron resigns following Brexit vote
Author

Publish Date

Fri, 24 Jun 2016, 7:29pm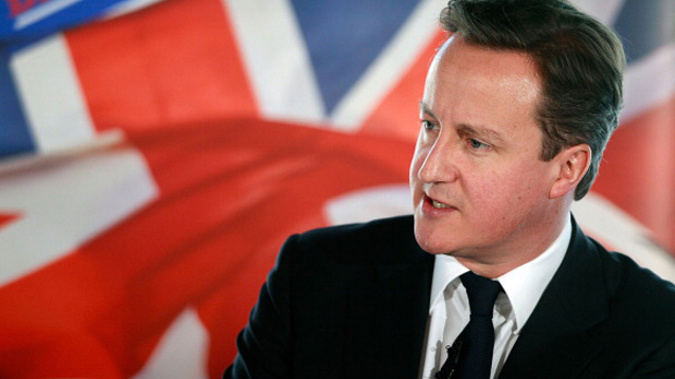 David Cameron resigns following Brexit vote
Author

Publish Date

Fri, 24 Jun 2016, 7:29pm
UPDATED 10.16PM David Cameron says he will resign as prime minister by October, after Britons ignored his plea to stay in the European Union and voted in a referendum to leave.
Cameron addressed the world's media outside his Downing Street offices on Friday morning as financial markets pummelled the sterling and investors sold off British shares after the 52-to-48-per cent victory for the "Leave" campaign was confirmed.
"The British people have made the very clear decision to take a different path and as such I think the country requires fresh leadership to take it in this direction," he said.
LISTEN: Ian Dunt: 'It's game-over for David Cameron'
"I do not think it would be right for me to be the captain that steers our country to its next destination."
He sought to reassure investors that the country's economy was "fundamentally strong", after sterling plunged to its lowest since 1985 and European shares fell more than 8 per cent, on course for their worst day's trading.
Making the statement alongside his wife Samantha, Cameron choked back tears. He said he had already advised Queen Elizabeth of his decision to stand down.
Cameron, 49, Britain's prime minister for six years, gave no detailed timetable for his departure but said there should be a new leader by the time his Conservative Party holds its annual conference in October.
"This is not a decision I've taken lightly but I do believe it is in the national interest to have a period of stability and then the new leadership required," he said.
"I think it's right that this new prime minister takes the decision about when to trigger article 50 and start the formal and legal process of leaving the EU," he said. Article 50 of the EU's Lisbon Treaty deals with the mechanism for departure.
As he spoke under the gaze of cameras crammed into the narrow London street, celebratory horns sounded from cars passing nearby and "Leave" supporters marked their victory by waving Union Jack flags.
Cameron took office in 2010 as leader of a coalition government and in May last year won a second term with a surprise outright majority at a national election. He had been due to serve as prime minister until 2020.
He said he believed he had made "great steps" during his time in office, citing among other things, his landmark move to legalise gay marriage in Britain.
"I love this country - and I feel honoured to have served it ... I will do everything I can in future to help this great country succeed," he said before taking his wife's hand, turning away and walking back into Number 10 Downing Street.
LISTEN: Charles Forelle on Brexit: 'Everyone's expectations have been shattered'
New Zealand Prime Minister John Key said it had been "a privilege" to work alongside Mr Cameron.  
"He has been a strong leader for Britain, and I'm proud to call him a friend. 
"I look forward to working with him during his final months in office."