Cyber attack sweeps the globe
Author

Publish Date

Wed, 28 Jun 2017, 11:07am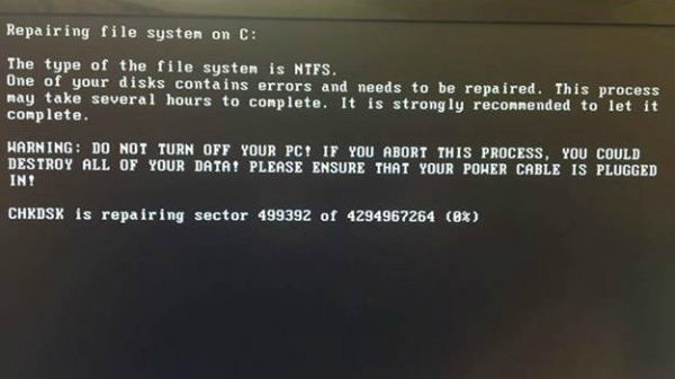 Cyber attack sweeps the globe
Author

Publish Date

Wed, 28 Jun 2017, 11:07am
Officials are warning it is critical to update your Windows computer, in the midst of a global cyber attack.
The threat comes from a ransomware known as 'Petya', which so far has affected shipping giant Maersk, and forced the Chernobyl radiation monitoring system offline.
The New Zealand government's cybersecurity taskforce (CERT) director Rob Pope said it only takes one out-of-date computer to compromise a whole network.
"If it get's into a single vulnerable device, it can spread throughout the network to other systems," he said.
In March this year Microsoft released a patch for the vulnerability Petya exploits.
In a statement, CERT said when Petya enters a system, it encrypts the files, blocking access to them and demanding the user pay a ransom to get them back.
The taskforce has released an image of what it looks like when Petya is attempting to encrypt files.
It said if you see the screen, you should immediately turn your computer off, and do not turn it on again.
An IT specialist should be able to recover your files directly from the hard drive, CERT said.

The rapidly spreading cyber extortion campaign underscores growing concerns that businesses have failed to secure their networks from increasingly aggressive hackers, who have shown they are capable of shutting down critical infrastructure and crippling corporate and government networks.

It included code known as "Eternal Blue," which cyber security experts widely believe was stolen from the US National Security Agency and was also used in last month's ransomware attack, named "WannaCry."

"Cyber attacks can simply destroy us," said Kevin Johnson, chief executive of cyber security firm Secure Ideas. "Companies are just not doing what they are supposed to do to fix the problem."
At present CERT NZ has received no reports of Petya affecting New Zealanders. If you have been affected please report to CERT NZ via their website, www.cert.govt.nz, or 0800 CERT NZ.
 Prevention is better than cure when it comes to ransomware. CERT's advice includes:
Always update your operating system and your apps when new versions are available. You can set this up to happen automatically with Windows and macOS and a lot of other applications like Office.
Make sure you back up your files regularly. This includes the files on your computers, phones and any other devices you have.
Don't click on web links sent by someone you don't know, or that seem out of character for someone you do know. If you're not sure about something, contact the person you think might have sent it to check first.
Install antivirus software on your computer if you don't already have it, and update it regularly.
Install a firewall on your computer to stop traffic from untrustworthy sources getting into your computer.
Don't enable macros in Microsoft Office.
If you have your own business, make sure you keep your support contracts — with your antivirus provider or your firewall provider for example — up to date.