Covid-19: Western Australia announces 3-day lockdown for Perth, Peel region after MIQ outbreak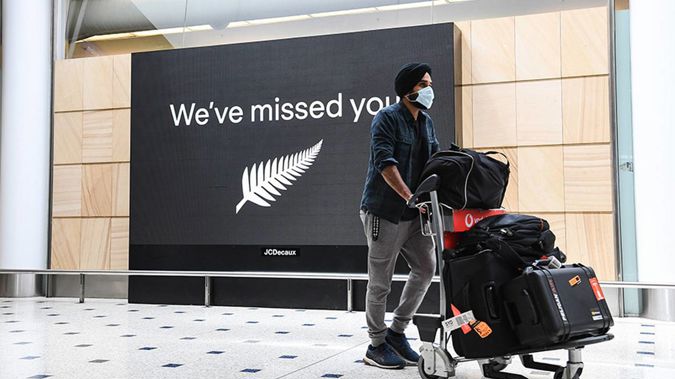 Covid-19: Western Australia announces 3-day lockdown for Perth, Peel region after MIQ outbreak
From tonight, Perth and the Peel region will enter into a three-day lockdown, with West Australian Premier Mark McGowan saying his state is undergoing "an emerging and serious issue".
The announcement follows an outbreak in Perth's hotel quarantine system, with a Victorian man testing positive in Melbourne today after completing 14 days of quarantine at a WA hotel.
That case ended Victoria's 56 day-run without a locally acquired infection.
A pregnant woman and her four-year-old daughter have also tested positive after their stay in WA, having contracted the virus from an infected couple who had returned from India and were staying in a room opposite them.
After news of the emergency press conference aired, Perth supermarkets were swamped by panicked shoppers, with Perth Now reporting that rice, pasta and toilet paper was flying off the shelves at one Coles store.
In the past 24 hours, multiple Australian states and territories have seen a dramatic rise in Covid-19 infections in those returning from overseas.
New South Wales and the Northern Territory saw the most significant rise in hotel quarantine cases, recording 18 and 13 infections overnight.
South Australia recorded nine new cases in hotel quarantine.
As a whole, there were 46 Covid-19 cases from overseas travellers recorded across the country today.
NT Health authorities have confirmed all its new cases were discovered in travellers returning from India, prompting further concerns about how the country's growing outbreak could impact Australia.
It comes after Prime Minister Scott Morrison announced international arrivals from India would be reduced by a third as the country deals with an escalating Covid-19 outbreak.
Anyone travelling to Australia from India will also have to take a Covid-19 test before boarding.
The virus situation in India has been likened to a "tsunami", with the country recording 312,731 new infections in just 24 hours on Thursday.