Samoa issues public health notice as NZ enters fifth Covid wave
Author

Publish Date

Wed, 15 Nov 2023, 3:38PM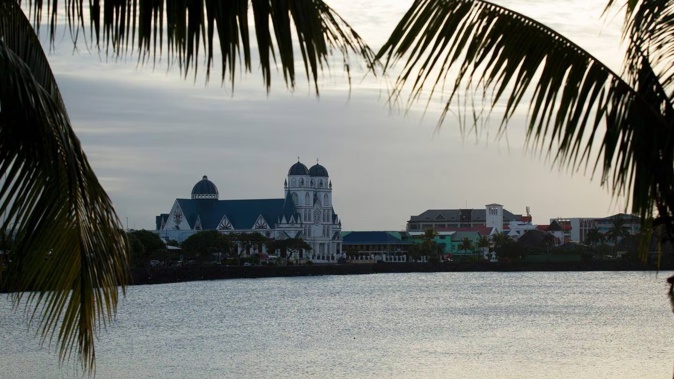 Samoa issues public health notice as NZ enters fifth Covid wave
Author

Publish Date

Wed, 15 Nov 2023, 3:38PM
Samoa's government has issued a public health notice urging people to get a booster vaccination against Covid-19, as New Zealand experiences its fifth wave of the virus.
In a notice signed by the country's director of general health, Dr Aiono Alec Ekeroma, Samoa's Ministry of Health called on the community to protect themselves from the virus in light of increased Covid cases being reported in New Zealand and the US.
"New Zealand has just experienced a fifth wave of Covid-19 infections and the United States has high infection rates in areas.
"Both countries have daily flights into our country. There is waning immunity for those who were vaccinated in 2021 and 2022."
New Zealand and Samoa, in particular, have close ties; with many Samoans based overseas travelling back to the motherland regularly.
Decreasing immunity against Covid-19
The public notice comes as NZ health officials say cases of the virus are expected to peak just before Christmas, as a new wave shows a surge in infections around the country.
Canterbury University's Professor Michael Plank said this week there had been a "notable increase" in Covid cases over the past two weeks, as new variants emerged and the population's immunity waned.
The latest statistics, as of November 13, show there were 284 people with Covid in hospital at midnight on Sunday.
There were 5947 new cases reported in the last week and the new case seven-day rolling average is 849. A total of 34 people were reinfected within 90 days (in the last week).
Covid-19 vaccinations being given in Samoa last year. Photo / RNZ Pacific / Autagavaia Tipi Autagavaia
As of Monday, a total of 3502 people have died of Covid - or it was a contributing factor - in New Zealand. The seven-day rolling average of Covid-related deaths is five.
In Samoa, locals were advised to get a booster shot if they had had a Covid vaccination more than 12 months ago or even a first vaccination for anyone who had never had one before.
"[It] is strongly advisable for those who are front-line health and first responder workers, more than 60 years of age, have other health conditions such as diabetes, high-blood pressure, heart disease or lung disease or pregnant mothers."
Members of the public are also advised to carry out preventative measures to help stop the spread of Covid within the community.
Those include keeping at least a metre away from other people, wearing a mask in situations where that is not possible, covering the mouth and nose when coughing or sneezing, cleaning hands regularly and staying home when sick.
"It is also important to remember that you can get Covid-19 and the flu at the same time," the notice said.
Samoa has officially recorded 31 Covid-related deaths since the pandemic started, with the first death recorded in late March last year.
Take your Radio, Podcasts and Music with you