Clinton hires vocal TPP supporter in key role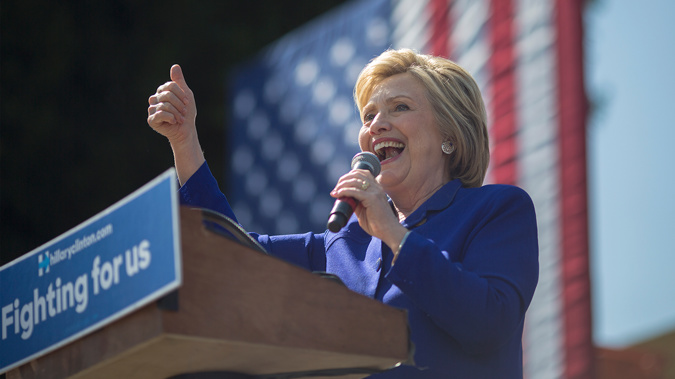 Clinton hires vocal TPP supporter in key role
US presidential frontrunner Hillary Clinton has raised eyebrows with the hiring of Washington DC powerbroker and vocal Trans-Pacific Partnership supporter Ken Salazar.
Mr Salazar will head Ms Clinton's White House transition team.
The appointment adds weight to speculation Ms Clinton, who became a TPP opponent when running for president, was a closet supporter of the proposed landmark pact between the US, Australia, New Zealand, Japan, Canada and seven other Pacific Rim nations.
"The TPP is a strong trade deal that will level the playing field for workers to help middle-class families get ahead," Mr Salazar, a former Colorado senator and interior secretary under President Barack Obama, co-wrote in a USA Today op-ed in November.
"It is also the greenest trade deal ever."
Ms Clinton and Republican nominee Donald Trump have both vowed to nix the TPP, a move that contrasts with Mr Obama's pro-TPP stance.
Ms Clinton's vice president running mate Tim Kaine was also pro-TPP.
If Ms Clinton wins the November 8 presidential election, Mr Salazar will guide her in the months leading up to Mr Obama's January exit from the White House.
It is during that "lame duck" period Mr Obama has the best hope of pushing the TPP proposal through Congress.
Mr Salazar, who has worked at the influential Washington DC firm WilmerHale that has lobbied on trade policy, has also shown support for fracking and the controversial Keystone XL pipeline.
"He is pro-Trans Pacific Partnership (TPP), pro-fracking and pro-Keystone XL pipeline,"
Molly Dorozenski, campaign director for Greenpeace Democracy, wrote.
"If Clinton plans to effectively tackle climate change, the last thing her team needs is a fossil fuel industry friend like Salazar."
On a trip to Australia in 2012 as US secretary of state Ms Clinton declared in Adelaide the "TPP sets the gold standard in trade agreements to open free, transparent, fair trade".