Bronagh Key will wear abaya in Saudi
Author

Publish Date

Tue, 28 Apr 2015, 5:11AM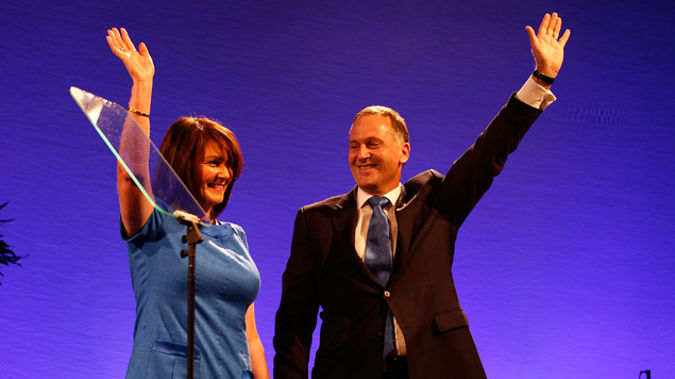 Bronagh Key will wear abaya in Saudi
Author

Publish Date

Tue, 28 Apr 2015, 5:11AM
Updated 8.17am: The women travelling on John Key's trade mission to the Gulf will be expected to cover up in the style of Islam when they visit Saudi Arabia later today.
President Obama's wife Michelle refused to don the garb when they visited the country recently, but John Key's wife Bronagh will adhere to the rules.
Another woman on the mission, Lesley Kennedy from Maven International's been travelling to the region for the past five years and says being a woman actually gives her a competitive advantage over men.
"I don't feel discriminated against at all. The men here are incredibly respectful to me.
"I've never felt discriminated against. At all."
Kennedy's been travelling to The Gulf for the past five years.
"There's a lot of women in the Middle East that are incredibly powerful and one of the things I find is a big advantage is that I can go and have relationships with those women that men can't.
"We expect when people come to New Zealand, they understand what the culture is and what the norms are in New Zealand and they try to fit into that - so why wouldn't we do that somewhere else."
Meanwhile, there are assurances from the Government that trade talks can go hand in hand with human rights discussions.
John Key's copped criticism for engaging with a country with a history of human rights abuse.
But Acting Prime Minister Bill English says the Foreign Affairs Minister regularly raises such issues with New Zealand's trading partners.
He says in the end there's a choice.
"Do you think we make more progress, both with our own prosperity, and their human rights by trading with them? Some are advocating we don't have anything to do with that, we just don't agree with that."
Amnesty International says it's more important than ever that John Key speaks out against human rights abuse in Saudi Arabia, now that New Zealand is on the UN Security Council.
Spokesman Grant Bayldon says when New Zealand ran its campaign for a security council seat, it said it would take a principled stand on the world stage.
"This is really a test for Mr Key, as to whether he's prepared to do that, and if he's prepared to represent New Zealand's values as well as our trade interests."