Aviation experts meet to coordinate MH370 investigation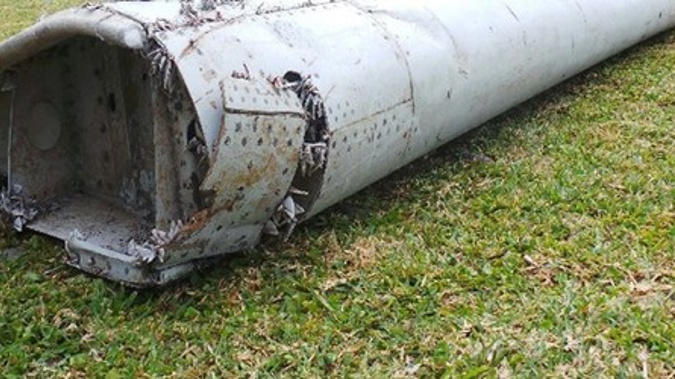 Aviation experts meet to coordinate MH370 investigation
Malaysian aviation experts have met French officials in Paris to coordinate the investigation into missing flight MH370.
It comes days after the discovery of a washed-up plane part on Reunion Island offered fresh hopes of solving the mystery.
The Malaysian team has met with a French judge, a group of experts and police charged with the investigation.
Technical experts are about to start examining the wing component, which is likely to have come from the doomed Malaysia Airlines flight as no other such plane is known to have crashed in the area.
Mauritius said it would do all it can to search for more debris after Malaysia appealed to islands near La Reunion to hunt for clues.
In one of the most baffling mysteries in aviation history, MH370 inexplicably veered off course in March 2014 and disappeared from radars, sparking a colossal hunt that has until now proved fruitless.
In January, Malaysian authorities declared all 239 people on board MH370 presumed dead.
The wing part will undergo physical and chemical analysis in the southern French city of Toulouse in a bid to prove beyond doubt that the flaperon once belonged to MH370.
It will be examined with an electron microscope "that can magnify up to 10,000 times" to try to understand how it was damaged, said Pierre Bascary, former director of tests at France's General Directorate for Armaments.
However, experts have warned grieving families not to expect startling revelations from a single part.
"We shouldn't expect miracles from this analysis," said Jean-Paul Troadec, former head of France's BEA civil flight authority.
In order to provide clues on what happened to the aircraft, "the part would need to be at the centre of the accident and the chances are fairly small," he noted.
Geology expert Hans-Georg Herbig said that the shells encrusted on the flaperon could provide vital clues.
If the barnacles are found to be from the Lepas family, "we can then say with certainty that the accident took place in cold maritime areas to the south-west of Australia," Herbig said.