Australia nearly votes in favour of accepting NZ refugee offer
Author

Section

Publish Date

Monday, 4 December 2017, 8:13p.m.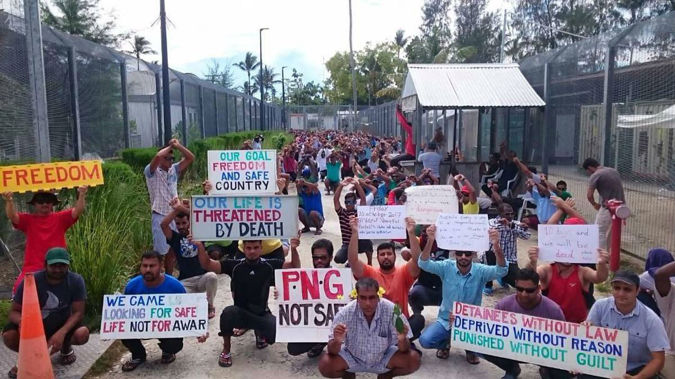 Australia's lower house has briefly backed a Senate resolution calling on the government to accept New Zealand's offer to accept 150 refugees and asylum seekers from offshore detention centres.

Green MP Adam Bandt moved a motion in the House of Representatives on Monday afternoon to support the Senate resolution urging that the government negotiate with New Zealand a similar resettlement agreement to what exists with the US.

But the government initially failed to defeat the motion.

It passed 73-72 before leader of government business Christopher Pyne called for a second division because two government MPs weren't there to vote.

Trade Minister Steve Ciobo claimed he was "unfortunately detained" while Warren Entsch, who was in a television interview, blamed his absence on "misadventure".

In a second division, the motion was defeated 73-74 and a motion put by Pyne to disagree with the resolution was supported 74-73.

During the debate, Immigration Minister Peter Dutton revealed recent intelligence from inside detention centres on Manus Island indicates many refugees ready to be sent to the US under that deal now want to move to New Zealand instead.

He denied the government had ruled out or not seriously considered accepting New Zealand's offer to take 150 refugees from both Manus Island and Nauru - repeatedly put by Prime Minister Jacinda Ardern to her counterpart, Malcolm Turnbull - but said firstly he'd need assurance New Zealand would not be a backdoor.

"The latest (idea) is you can go to New Zealand, become a New Zealand citizen and come to Australia shortly thereafter. That is not going to happen," he said.

Dutton again claimed four boats intercepted by Australian Border Force officials had been bound for New Zealand, a destination being marketed by people smugglers as having generous welfare, health, education and housing systems.

New Zealand's offer was first made four years ago by former prime Minister John Key to his then Australian counterpart, Julia Gillard.

The motion was seconded by Labor MP Shayne Neumann who said only 54 people had gone to the US under a deal to accept 1250 refugees and asylum seekers signed more than a year ago.

Independent MP Andrew Wilkie said the government was guilty of crimes against humanity because many in detention had been found to be genuine refugees and asylum seekers.

"If you won't accept New Zealand's offer to resettle them, then bring them here," he said.
- NZ Newswire