Aussie mushroom death fallout: Friend of alleged killer chef's ex speaks out
Aussie mushroom death fallout: Friend of alleged killer chef's ex speaks out
A friend of Simon Patterson, whose ex-wife Erin Patterson was charged with murder and attempted murder, has broken his silence and lifted the lid on how Simon is feeling. 
On Thursday, Erin Patterson was charged with three counts of murder and five of attempted murder. 
She has been remanded in custody and will appear at the Morwell Magistrates' Court in Victoria this morning. 
Police said the three murder charges, and two attempted murder charges, related to an incident on July 29 when Patterson hosted a lunch at her Leongatha home. 
However, it was revealed three of Erin Patterson's attempted murder charges are related to Simon following "three separate incidents" where he fell ill between 2021 and 2022. 
Speaking to the Herald Sun, Simon's friends said he was "doing okay" after learning his ex-wife had been arrested. 
"I think he is just focusing on his kids' wellbeing," they added. 
Erin Patterson's ex-husband Simon Patterson posted on Facebook in 2022 that he nearly died from stomach issues and was in a coma for weeks. Photo / 7 News 
On July 29, Patterson invited her former parents-in-law, Gail and Don Patterson, Gail's sister Heather Wilkinson and her husband Ian Wilkinson around for lunch. 
The 48-year-old had cooked a beef wellington pie dish for her guests. It included death cap mushrooms. 
Gail, Don and Heather all died after suffering symptoms consistent with poisoning by death cap mushroom. 
Don Patterson and Gail Patterson, Erin Patterson's former parents-in-law, died after a suspected mushroom poisoning. Photo / Supplied 
Ian survived, but was put in a coma for two months in hospital. After 50 days in hospital, he had recovered enough to be released. 
Patterson strongly denies any wrongdoing.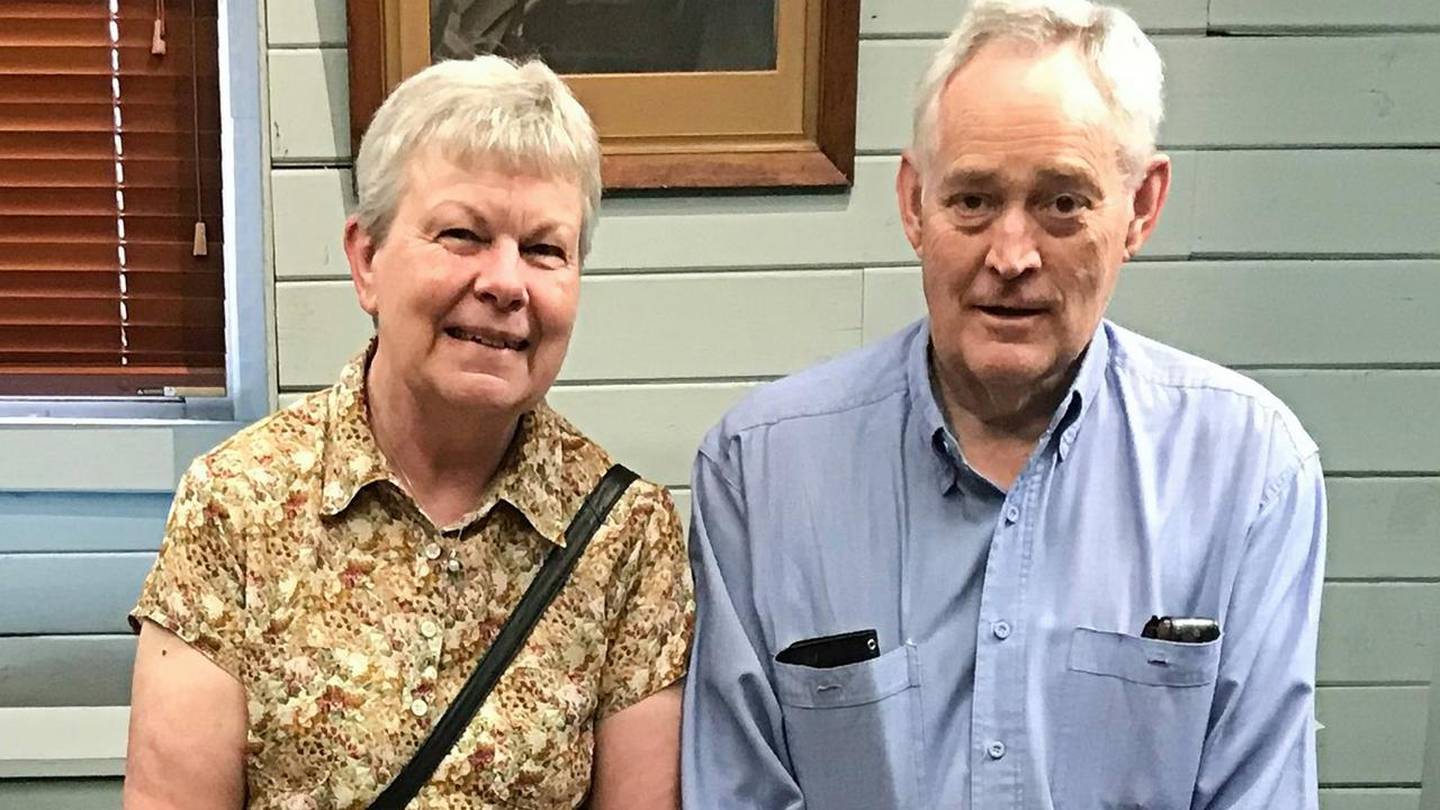 Heather Wilkinson and pastor Ian Wilkinson. Photo / Supplied 
Allegations Patterson tried to previously poison ex-husband
Police charged Patterson with five counts of attempted murder, three of which relate to three separate incidents involving Simon. 
"It's alleged a 48-year-old Korumburra man became ill following meals on these dates," police said in a statement. 
The specific charges come after a source close to the family allegedly claimed Erin tried to poison him in 2022. 
He was left fighting for his life at the time. 
A source close to Simon told the Herald Sun earlier this year that he claimed Erin had tried to poison him through an "ingested toxin". 
The Herald Sun reported that the family friend said Simon felt "a bit off" and that his illnesses "often coincided when he spent time with her". 
Erin Patterson, the Australian woman who cooked the mushroom meal that killed three people, says she is being painted as an 'evil witch' by the media. 
Simon has refused to speak about the fatal lunch served up by his ex-wife in July, but last year revealed on social media that he had nearly died from a mysterious gut illness that left him in a coma. 
"I collapsed at home, then was in an induced coma for 16 days through which I had three emergency operations mainly on my small intestine, plus an additional planned operation," he wrote in May 2022. 
"My family were asked to come and say goodbye to me twice, as I was not expected to live." 
He was in intensive care for 21 days before starting to recover. 
"I've been feeling great for many days. I feel no pain, and it all seems to have no impact on my personality, character or anything else much," the post read. 
A source close to the family addressed the 2022 illness, telling the Herald Sun Simon thought he ingested poison "through nightshade plants". 
The allegation came after it was revealed Simon was invited to the deadly lunch but suddenly had to pull out "at the last minute". 
The arrest and charges come after months of investigations, police statements, media speculation and forensic experts speaking out. 
Police revealed on Thursday they were searching her home with specially trained "technology detector dogs" while she was held in police custody. 
Sources in Australia claimed Patterson held the lunch with her former in-laws because she wanted to reconcile with her ex-husband, Simon Patterson. 
It is claimed she arranged the meal with her in-laws and ex-husband in an effort to try to negotiate a reconciliation, according to the Daily Mail. 
Simon was invited to the meal but pulled out at the last minute. 
A friend of Simon told Australian media he had no interest in getting back with Erin. 
Take your Radio, Podcasts and Music with you