Watch: Deadly mushroom chef hits out- The key update that could unlock mystery
Watch: Deadly mushroom chef hits out- The key update that could unlock mystery
The Australian woman at the centre of the deadly mushroom lunch that left three people dead and another fighting for his life has lashed out again.
On July 29, Erin Patterson cooked a beef wellington lunch at her home in Victoria for her former in-laws Don and Gail Patterson, Gail's sister Heather Wilkinson and her husband Ian Wilkinson.
Don, Gail and Heather all died after eating the meal, which allegedly contained death cap mushrooms.
Patterson lashed out at media on Sunday after journalists outside her home in Leongatha, Victoria, asked: "Can we just ask you a couple of questions?"
Erin Patterson yelled at media outside her home after they asked to talk to her. Photo / Seven
Appearing flustered and distressed at the front door, Patterson shouted: "No, go away!"
Victim's 'miraculous recovery': Criminologist reveals key to solving case
The investigation into the fatal poisoning could take a major turn as a survivor is discharged from hospital after a remarkable recovery.
Ian Wilkinson, a much-loved pastor in his community, had been in hospital for more than 50 days.
In a statement, his family thanked medical staff and the wider community and asked for privacy as he goes through a period of "transition and healing".
 "This milestone marks a moment of immense relief and gratitude for Ian and the entire Wilkinson family," they wrote.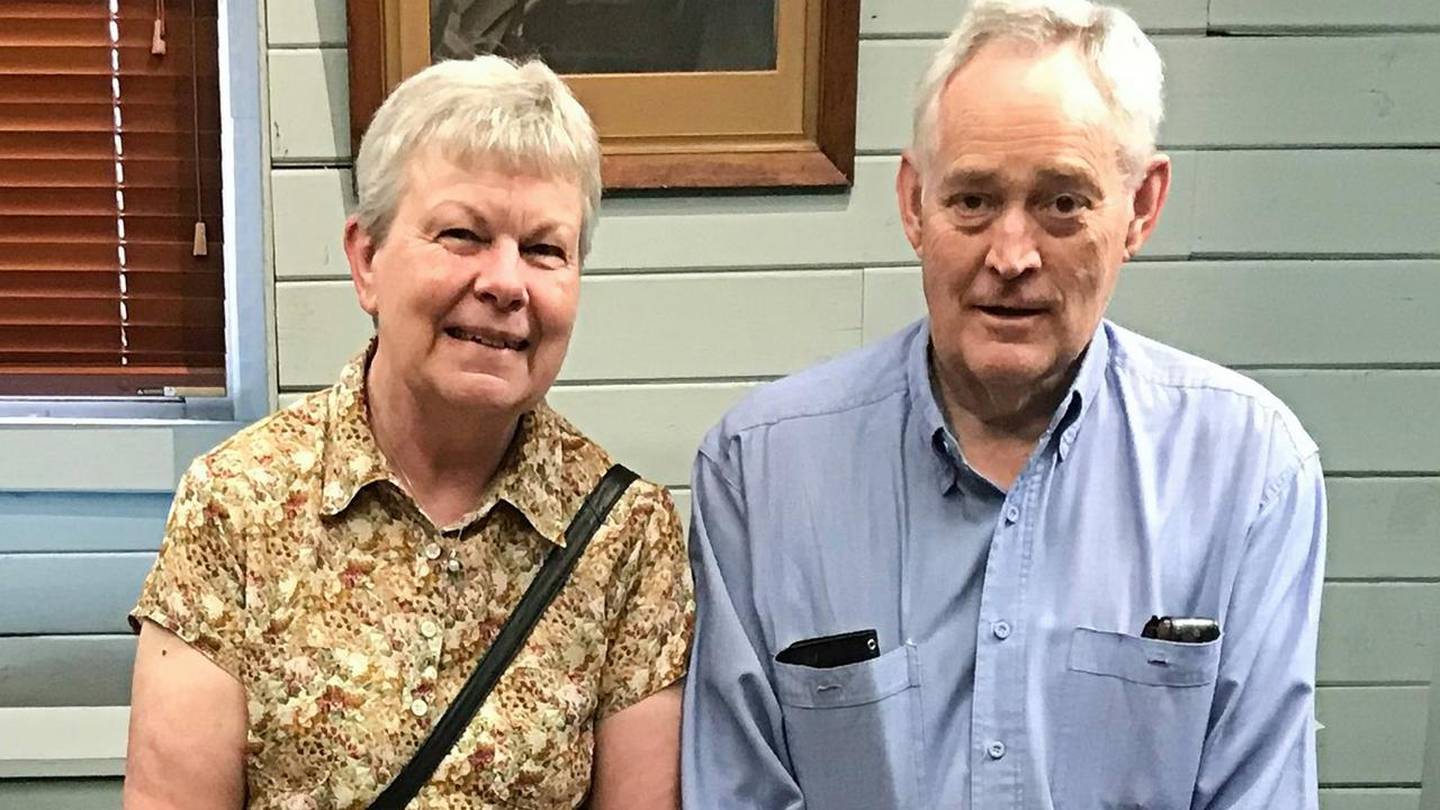 Heather Wilkinson and pastor Ian Wilkinson. Photo / Supplied
Now a criminologist has revealed the crucial clues that could unlock what was behind the fatal meal.
Police will be "very keen" to talk to Wilkinson now that he has been discharged, says forensic criminologist Dr Xanthe Mallet.
"He's the only one who attended that lunch to survive besides Erin, and he is going to be giving a full account to police as to what happened at that lunch," she told Sunrise.
"Who ate what, the demeanours and conversations."
Police will also be keen to look into the food dehydrator that Patterson used to preserve the mushrooms before throwing it away at the local dump.
"It's that dehydrator that potentially cooked the death cap mushrooms that they need to get tested," she said.
"That's going to be critical in this case and really the crux is were the death cap mushrooms in that dehydrator or not?"
There has been intense media focus on Patterson since news broke of the poisoning. She has denied deliberately feeding the toxic fungi to her guests, claiming she bought them from an Asian grocery store.
"I'm devastated, I loved them," Patterson said in a video interview in the days after the story broke,
"I can't believe this has happened and I'm so sorry that they have lost their lives.
"I just can't believe it."
The investigation is continuing.
Take your Radio, Podcasts and Music with you