Ardern calls for end on subsidies of fossil fuels
Author

Publish Date

Fri, 10 Nov 2017, 4:36PM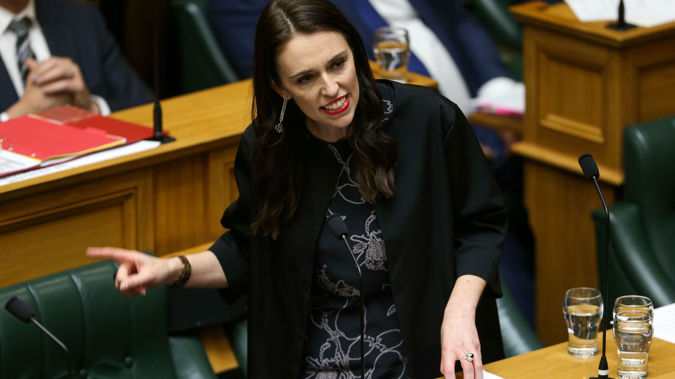 Ardern calls for end on subsidies of fossil fuels
Author

Publish Date

Fri, 10 Nov 2017, 4:36PM
Sitting next to the vice president of the world's largest public oil and gas company, Prime Minister Jacinda Ardern has called for an end to subsidies for fossil fuels.

Instead the world needs to find the right incentives to drive change toward sustainable resources, she told the APEC CEO's Summit where she appeared on a panel alongside Exxon Mobil vice president Robert Franklin.

Ardern has frequently described climate change as the greatest issue of her generation and did so again on Friday.

"It's literally lapping at our feet," she said.

"Our relative size or contribution doesn't matter when it comes to our international responsibility. No matter how small we are we have a role to play, as we all do."

Ardern shared her government's plan for a climate commission and a transition to 100 per cent renewable energy by 2035.

Described by the panel moderator as "one of the youngest and most vibrant leaders we have ever seen on this stage" Ms Ardern took aim at the US$500 billion spent by governments every year to subsidise fossil fuels which is four times the amount spent on renewables.

"We must faze them out. It is incumbent on us to begin incentivising investment in the right technologies."

Franklin said energy had to be provided in a way that was affordable to all users but acknowledged it had to be done in a way that was respectful to the environment.

Exxon Mobil, the world's largest publicly listed oil and gas company, has indicated in the past that climate change would not stop it selling fossil fuels.

"Having theoretical resources which are not affordable for consumers punishes economies around the world and we've seen that many times," Franklin said.

He talked up the the substitution of natural gas and coal as being behind to the largest industrial sector

"People don't like to hear it but in practice it has reduced CO2 emissions in the US by more than every (solar) panel and every wind turbine," he said.

But he added that fact wasn't to say governments and industries shouldn't explore those options.

Ardern finished up the panel by recognising the issue of competing demands around the affordability of renewable energy for developing nations, but pointed out that many of those would feel the effects of climate change first.

- NZ Newswire