Wellington investigates narrow 'cycle way' in CBD
Author

Publish Date

Fri, 3 Jan 2020, 1:10pm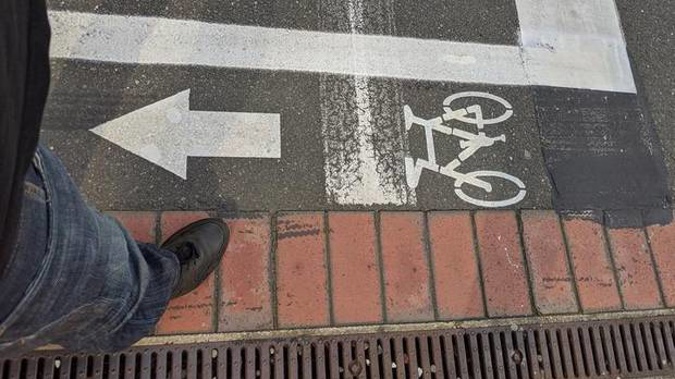 Wellington investigates narrow 'cycle way' in CBD
Author

Publish Date

Fri, 3 Jan 2020, 1:10pm
Even the Wellington City Council agrees a 20 centimetre-wide painted cycle lane in Wellington's CBD looks a bit weird.
Images on social media joke it's the council's attempt at the world's narrowest cycle lane.
But a spokesperson says the cycleway on Greys Ave hasn't been finished properly - and contractors will be asked to widen the route as soon as possible.
Skeleton crews over the holiday period have meant it couldn't be fixed sooner.
Here is @WgtnCC attempt for World record: narrowest cycle lane. pic.twitter.com/tZooZSbPt1

— 10x potato eater. (@BR3NDA) December 30, 2019