Shipping crate blown off Wellington wharf
Author

Publish Date

Wed, 10 Jun 2015, 5:58AM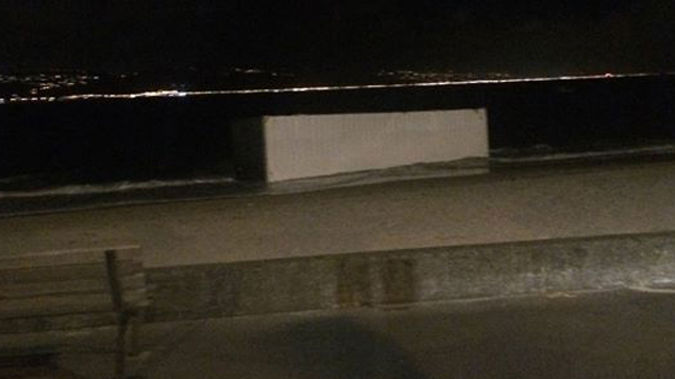 Shipping crate blown off Wellington wharf
Author

Publish Date

Wed, 10 Jun 2015, 5:58AM
Updated 12.37pm: Efforts will be made shortly to remove four empty shipping containers which were blown off stacks at Wellington's CentrePort.
One container made it into the harbour and has washed ashore at Oriental Bay after strong gusts caused it to topple off.
The container was first spotted around 9.30 last night.
Maritime Police have secured the container and are working to clear it from the beach.
Another is halfway down the seawall and two more are lying on the ground.
Harbourmaster Mike Pryce says the containers will be secured soon.
"There'll just be a recovery this morning when there's daylight, and they can decide how best to remove them."
Cook Strait ferries have been warned to keep an eye out, in case more containers have been swept into the harbour.
Mike Pryce says the same thing happened three months ago - when three bright orange containers were spotted in the harbour.
"It's something more frequent than I would like, obviously from my point of view we don't want it to become a danger to shipping or navigation. I'm sure the Port company will be re-looking at how they stack them in that area."
CentrePort say they aren't able to comment as they are currently focusing on the containers recovery. 
Severe northwest gales gusting up to 120 to 140 kms per hour are forecast for Wellington today, easing this afternoon.