Multibillion-dollar bill to fix Wellington's ageing water network
Author

Publish Date

Mon, 6 Nov 2023, 2:17PM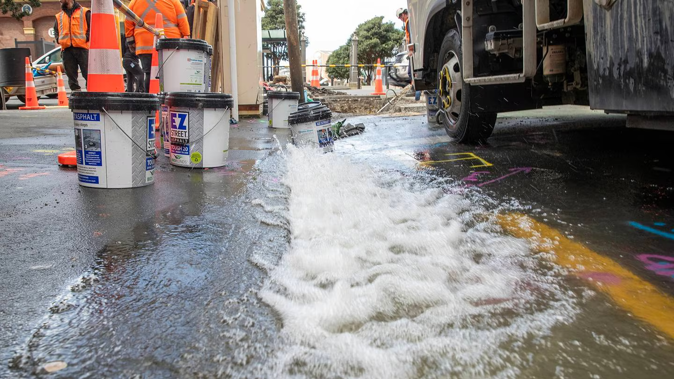 Multibillion-dollar bill to fix Wellington's ageing water network
Author

Publish Date

Mon, 6 Nov 2023, 2:17PM
The eye-watering cost of fixing Wellington's crumbling water infrastructure is a "billion dollars a year, every year for 10 years", according to Wellington Water's chief executive.
Tonia Haskell told Newstalk ZB's Wellington Mornings with Nick Mills the massive cost is a sign of chronic underfunding for the capital's water network.
"It's an eye-watering number, and shows you the level of underinvestment and what needs to be done to catch up."
Wellington loses 40 to 50 per cent of its water every day to leaks in the pipe network, and the region's water pipes have hit the headlines for all the wrong reasons over the past few years, plagued by leaks, overflows and burst water mains.
Wellington Water says some pipes are 120 years old and deteriorating in combination with blockages from wet wipes, fats and oils.
Haskell said patching the leaks in the network was like a game of "whack-a-mole", with contractors trying to swing the hammer all over the city.
"If we had the money, we would fix all of it."
The ideal renewal rate for the water authority is to replace 100km of pipes every year - but Haskell says there is a limit to what can be realistically completed, given that replacing all the pipes would take kilometres of roadworks and billions of dollars.

"Even over an average summer, we may not have enough water to support the region," Haskell said.
She said ideally, the council would need to increase its budget by 40 to 60 per cent to get the work done.
"I'm a ratepayer myself," she told Mills.
"It's unaffordable for the average household, so that's where we look at what we can afford."
Given that Wellington City Council is facing a financial struggle - Wellington Mayor Tory Whanau has refused to call it a crisis - paying the billion-dollar bill is up to be quite a challenge.
The beleaguered Let's Get Wellington Moving transport plan, Te Ngākau Civic Square, upgrades to social housing, rising insurance costs and earthquake risks are all putting pressure on the council's finances.
Haskell said it was not her job to say where the money would come from.
"Our job is to advise the councils who are our customers at the moment."
Vita Molyneux is a Wellington-based journalist who covers breaking news and stories from the capital. She has been a journalist since 2018 and joined the Herald in 2021.
Take your Radio, Podcasts and Music with you